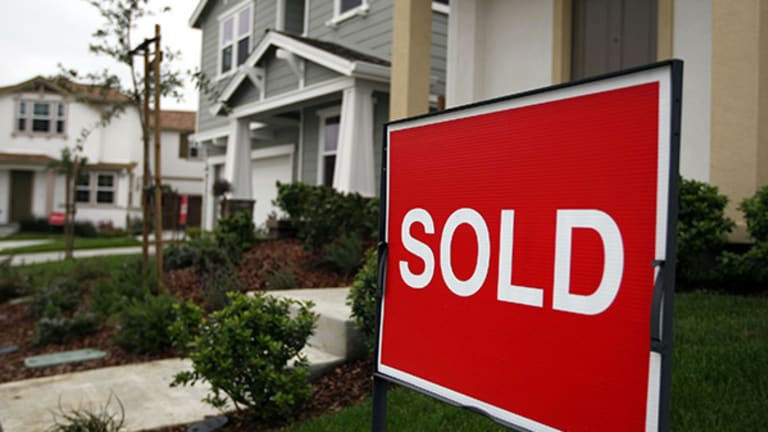 Value of U.S. Homes Hits Record $29.6 Trillion, Led by L.A., New York
Wow. Thanks low interest rates.
It's been a profitable year for Americans who own a house and have money invested in the stock market. 
The total value of the U.S. housing stock grew 5.7% from the prior year to a record $29.6 trillion, according to a new report on Friday from Zillow. At the current level, the U.S. housing market has regained all of the value lost during the housing crisis from 2006 to 2012, according to Zillow, which tracks national housing prices. Los Angeles-Long Beach-Anaheim, at $2.5 trillion, clocks in as the most valuable housing market.
The always pricey metro markets of Los Angeles and New York hold the highest shares of the country's overall housing value, at 8.6% and 8%, respectively. The next most valuable metro market is San Francisco, home of the tech elite, which is worth 4.2% of the overall housing value.
"Housing is incredibly important to us personally and to the economy as a whole," said Zillow Chief Economist Dr. Svenja Gudell. "The U.S. housing stock is worth more than ever, which is a sign of the ongoing housing recovery." 
The good year for housing joins was more than matched by an impressive performance by equity investments. 
The Dow Jones Industrial Average rose 13.7%% on the year toward a milestone 20,000, buoyed by further strengthening in the U.S. labor market, decent corporate earnings and the election of Donald Trump as president. Since election day alone, the 120-year-old stock index has gained about 9%.
Meanwhile, the Nasdaq Composite and S&P 500 have tacked on solid gains in their own right of 10% and 8%, respectively.
The combination of rising home values and stock prices has U.S. consumers feeling pretty upbeat headed into the new year.
A measure of consumer confidence reached its highest level in more than 15 years in December as Americans saw more strength in coming months for business conditions, stock prices and the labor market. The Conference Board's consumer confidence index rose to 113.7 this month from an upwardly revised 109.4 in November. December marked the highest level since August 2001.
Overall retail sales during November and December are on pace to increase 4.9% compared to last holiday season, the largest year-over-year growth since the Great Recession, according to Craig Johnson, president at research firm Customer Growth Partners.