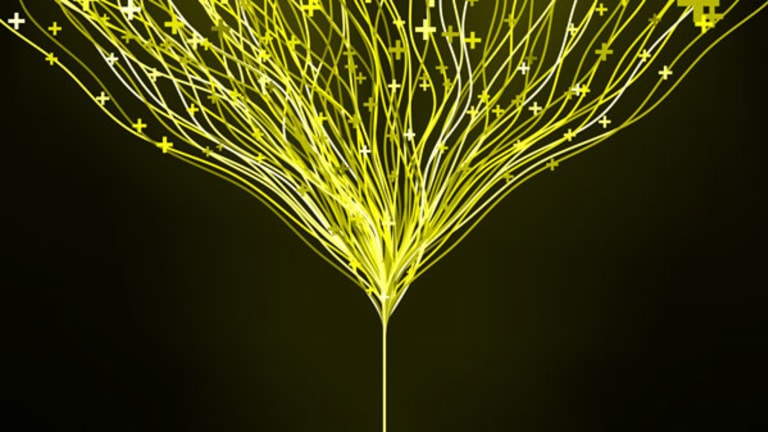 Valero: Combat Options Trading
Energy target: Valero. Specific rules of engagement enclosed.
Energy target: Valero. Specific rules of engagement enclosed.
BOCA RATON, FL (TheStreet) -- With the election looming on the horizon I wanted to hop off the soap box and get back to the market and the combat of trading. Yeah, I can actually hear some of you clapping.
Let's run through the Fox3 Options proprietary trade checklist on an energy target:
Valero
(VLO) - Get Report
. We'll start at the strategic level and work our way down to the specific tactic and its employment.
Strategic Mindset
: Bullish. The overall stock market, as viewed by the S&P, has remained strong, with another resilient rally back to recent highs after healthy profit-taking. Energy as a sector has lagged behind and has significant catch-up capabilities for gains. The Implied Volatility has also showed bullish divergence with lower levels vs. stock price extreme on the downside.
This leads us to our target.
Energy Target
: Valero opened Thursday at $18.18.
Commit Criteria
: Strong support is close below, at $15.50 from November 2009 and this August. A technical wedge targets an upside objective of $21.50 on a breakout above resistance at $18.50. Earnings next Tuesday may provide a catalyst as well as crude oil holding strong above $80 a barrel as a positive overall sector undercurrent. Declining volatility trend is also bullish.
Tactic
: Long call
Tactical Employment
:
Buy March 15 Call @ $ 3.75 or better Break Even at expiration $18.75 Risk = $3.75 premium Unlimited Reward
Mid-Course Guidance
: This is where we map out what we do when the trade is "in flight."
Stop-Loss Exit
: Place initial stop loss protection at the 50% premium level of $1.85.
Profit Exit
: If option premium increases by 50% to $5.65, move the stop loss to the 25% profit level of $4.65 to protect gains.
Threats to Success
: Oil price collapse. General stock market breakdown.
Exit
: Close trade by selling VLO March 15 call to close.
Portfolio Allocation
: We allocate roughly $5,000 per trade to the Fox3 Options model portfolio in determining the number of contracts traded. Consequently we will be trading 13 contracts based on this trade alert.
Firing Line
: At Fox3 Options, we believe trading is a form of combat: Somebody wins and somebody loses. We've taken the same discipline and risk-management methodologies that allowed us to win in combat situations and applied them to our trading with some great results. If you'd like to see this process in action, join us for a free webinar tonight on one of our Advanced tactics, the iron condor.
to register.If you would like to check out a couple more complimentary trades on
Google
(GOOG) - Get Report
and
Alcoa
(AA) - Get Report
,
.
By Matthew "Whiz" Buckley in Boca Raton, Fl.
>To submit a news tip, send an email to:
.
>Follow TheStreet.com on
and become a fan on
Matthew "Whiz" Buckley is a partner at
a provider of options education and practical applications for options traders of all levels. He is also the founder of Strike Fighter Financial LLC, a business-consulting firm specializing in leadership development, risk management and strategic planning for Fortune 500 companies and related organizations. Buckley flew the F/A-18 Hornet for the U.S. Navy. He's a graduate of TOPGUN, has close to 400 carrier landings and flew 44 combat sorties over southern Iraq. After leaving active duty, he served as a managing director at a Wall Street volatility arbitrage options firm and was a founder and the CEO of a financial media company. He is an internationally recognized speaker and combined his experiences in the military and corporate America in his book "From Sea Level to C Level."