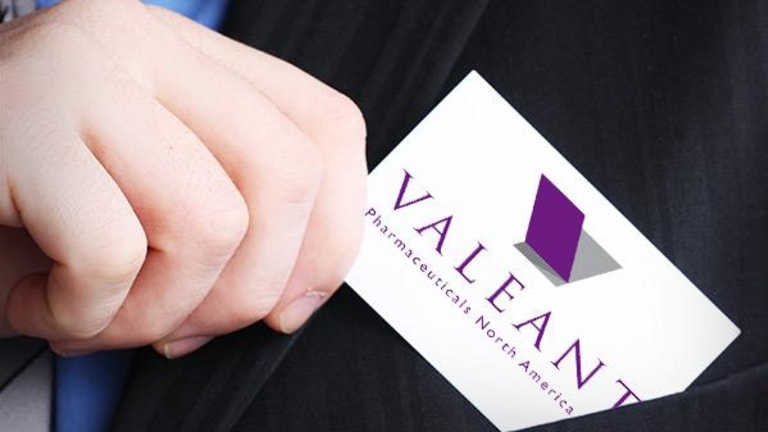 Valeant Closes Down Slightly After Completing Refi
Valeant shares were down nearly 2% at one point on news that it has completed several refinancing transactions.
Valeant (VRX) shares were trading at heavy volume Wednesday on news that the company completed previously announced refinancing transactions.
The company's shares were down 1.96% mid-morning Wednesday, hitting $10.51 apiece just after market's open, but ended the session down just a cent at $10.71 per share.
The transactions that have been closed include an offering of $1.25 billion of 6.5% senior secured notes that are due 2022, as well as a $2 billion offering of 7% senior secured notes due in 2024.
Additionally, the company closed a borrowing of additional $3 billion of new term loans, which mature in 2022.
The company will use the new term loan along with cash on hand (which is primarily from its sale of skincare assets to L'Oreal OR) to repay all term loans under its credit facility maturing in 2018, 2019 and 2020. This cash on hand will also be used to pay off $350 million of revolver borrowings and $1.1 billion of its 6.7% senior notes due in 2018.
"Together, these transactions, coupled with our ongoing asset sale process, will enable Valeant to focus on driving the fundamental operating performance of its various businesses," said Joseph Papa, Valeant CEO, in a statement. "We want to thank the lenders, investors and other financial institutions that supported us in the completion of this important initiative."
The company has been quite active over the past few weeks, announcing both refinancings before activist investor Bill Ackman, who is head of Pershing Square, decided to pull his stake in Valeant, taking a $2.8 billion loss on the company.
While shares initially plummeted, some investors saw the sale and subsequent share price drop as a reason to buy.
This included activist investor ValueAct Capital, which on March 16, boosted its 4.8% stake in the company. The firm currently holds a 5.27% stake in Valeant, according to FactSet. It is the second largest shareholder in the company, following Paulson & Co. Inc., which holds a 5.68% stake.
Valeant has been struggling since 2015, when short seller Andrew Left of Citron Research wrote a scathing report alleging that Valeant and its mail-order pharmacy Philidor, along with one of its customers, had engaged in a scheme to improperly raise revenues.
Meanwhile, last March Valeant blamed its former CFO and former controller, Howard Schiller, for misstatements of earnings. Schiller left the company, but it continued to flounder.
Valeant has since been scrutinized for its alleged accounting problems and steep price hikes on drugs it acquired.
Shares have fallen from a high of $262 apiece in August 2015.