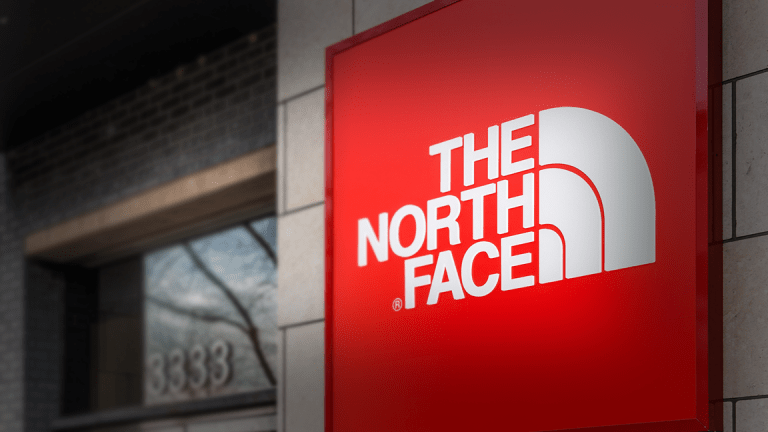 V.F. Corp. (VFC) - Get V.F. Corporation Report is going all in on the active lifestyle. 
The shepherd of top brands such as The North Face, Timberland and Vans said Monday it would split the company into two publicly traded companies. One business will house the aforementioned active brands and the other will encompass denim brands Lee, Wrangler and the outlet business. 
V.F. expects the split to happen in the first half of 2019. Shares fell 3.2% on the news. 
For V.F. Corp., the decision stems from its desire to focus on faster-growing businesses that could be better exploited online and with standout retail stores. While the denim and outlet businesses are estimated to have $2.5 billion in annual revenue, they are slower growth and sport sharper profit margins. Moreover in the case of denim, the fortunes are tethered to department stores such as Macy's (M) - Get Macy's Inc Report and mass merchants like Walmart (WMT) - Get Walmart Inc. Report that are battling Amazon (AMZN) - Get Amazon.com, Inc. Report online. 
The decision is the latest by CEO Steve Rendle to reshape V.F. Corp. It comes on the heels of the 2017 acquisition of Williamson-Dickie Manufacturing Co., the maker of Dickies work apparel, for $820 million in cash.
Here are several quick takeaways from TheStreet's phone interview with Rendle.
Why Split Now?
"We felt no pressure to do this now, this is very much a strategic move for us. We are taking this from a position of strength and momentum we have been building the last 18 months. As we look at our portfolio -- it's a constant process -- and each brand's role in helping V.F. achieve its strategic aspirations and over time, we have seen there has been a bifurcation in the financial potential of our portfolio."
Is This a Bet on the Future of Shopping?
"We have seen a bifurcation in the distribution channels. We have talked about that hour-glass shape where you have higher performance on the upper-end of that hour-glass, or more in the specialty channel. And on the other end of that hour-glass you have that mass channel. What you see is a portfolio aligning with that hour-glass." 
Will You Continue to Be an Aggressive Acquirer Post Split?
"Yes. Our number one choice in our strategy is how we think about shaping our portfolio for long-term success. So M&A is absolutely the number one capital allocation choice. Going forward, acquisitions will be more of a focus than divestitures. We will look for brands that align with our strategic and financial objectives." 
Biggest Moment in V.F. Corp. History?
"It is certainly one of them. The divestiture of our intimates business in 2007 was a very big decision. I cannot underscore how big this one was. We have worked with our board extensively over the last year on looking at all aspects of the decision to spin our jeans business. This did not come without a lot of contemplation as it's a big decision. It's tough when you say goodbye to a part of your portfolio that has been such an important part of V.F. Corp."
Why Do You Think the Stock Hasn't Moved Up on the News?
"I have no idea. I know we have been seeing a nice move over the last two or three weeks. It's probably a longer term view as this settles in and people begin to understand the new model. We do think we are doing this as a value creation opportunity for our shareholders. We do feel there will be value created over time.