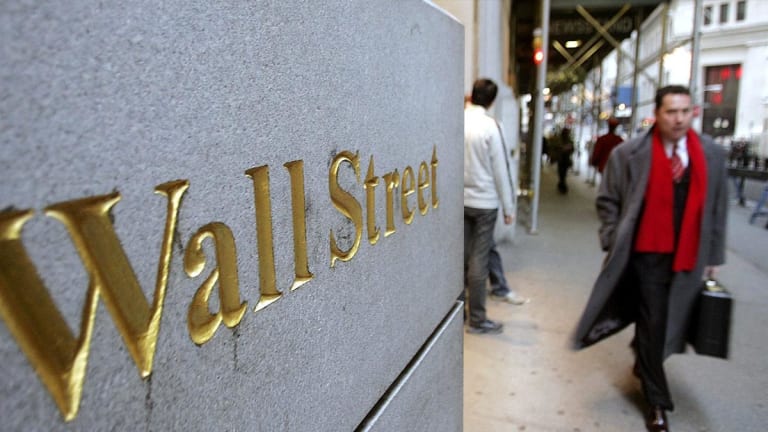 US Stocks Mixed After Blowout Q1 GDP Data; ExxonMobil Earnings Miss Clips Dow
U.S. equity futures were mixed Friday after a much stronger-than-expected reading of domestic GDP highlighted the strength of the world's biggest economy while raising questions about a possible interest rate response from the Federal Reserve.
The Friday Market Minute
U.S. stocks futures mixed after a blowout Q1 GDP forecast comes amid mixed oil major earnings and a stronger U.S. dollar.
The U.S. dollar trades near a two-year high against a basket of its global peers as major economies continue to suffer from trade disputes and slowing growth as the U.S. economy rides and export wave to grow 3.2% over the first three months of the year.
Global oil prices retreat on bets that record U.S. production rates and a change in tack from OPEC members later this spring will clip crude gains in the months ahead.
U.S. equity futures suggest a 28 decline for the Dow following weaker-than-expected earnings from ExxonMobil this morning and a big drop for Intel following last night's Q1 miss.
Market Snapshot
U.S. equity futures were mixed Friday after a much stronger-than-expected GDP reading highlighted the strength of the world's biggest economy while raising questions about a possible interest rate response from the Federal Reserve.
The U.S. economy expanded at a 3.2% clip over the first three months of the year, the Commerce Department said, a much faster reading than the 2% pace that was forecast and up from the 2.2% clip over the final months of last year. Exports led the gains, with a 3.7% advance, as U.S. companies took advantage of trade policies put in place by President Donald Trump.
"Q1's real GDP was well ahead of consensus expectations and represents the fastest US growth since the first quarter of 2015 and helps offset fears of slowing global growth," said Alec Young, managing director of global markets research, FTSE Russell. "At a time of lingering US-Chinese trade uncertainty and weak economic data everywhere from Germany to Korea to Japan, strong US data acts as an insurance policy against further global economic weakness. And with inflation still subdued, it's too early to start worrying about fed rate hikes again."
The U.S. dollar index, which tracks the greenback against a basket of six global peers, held near a two year high of 98.28 in overnight trade before paring gains in the early session.
The solid U.S. expansion, which will hit an historic high of ten consecutive years later this summer, however, contrasts sharply with weakening data from around the world, as well as dovish signalling from major central banks, all of which has softened currencies in major markets and boosted the value of the dollar while raising questions over the near-term health of corporate profitability.
That said, U.S. earnings continue to impress, and despite notable forecast downgrades this week from the likes of Intel Inc (INTC) and 3M Co. (MMM) have rattled investors in certain sectors, the overall tenor of this reporting season has been solid, dovetailing with a string of better-than-expected readings for the domestic economy.
Contracts tied to the Dow Jones Industrial Average are indicating a 28 point pullback and those linked to the S&P 500 guiding to a 0.13 point advance after industrials dragged the benchmark lower last night.
Exxon Mobil Corp. (XOM) shares tumbled 2.8% after it posted much softer-than-expected first quarter earnings Friday as weaker industry margins, thanks in part to high U.S. gasoline inventories, hit its bottom line.
Ford Motor Co. (F) shares were indicated sharply higher after the carmarker posted stronger-than-expected first quarter earnings thanks to a surge in U.S. demand for its iconic pick-up trucks that offset weakening international demand.
Starbucks Corp. (SBUX) shares eased from an all-time high Friday after the world's biggest coffee chain posted stronger-than-expected second quarter earnings, and boosted its full-year outlook, thanks to surprisingly solid same-store sales at home and market share gains in China.
Amazon (AMZN) shares, curiously, were only modestly higher at $1,919.75 each after is blowout first quarter earnings report, which saw profits rise to $3.6 billion on sales of $59.7 billion as its cash-generating Web Services division continue to win market share.
A modest sales outlook, however, as well as slowing revenue growth across the broader company, kept investors cautious, as did a move towards next-day shipping for Amazon Prime customers that could increase near-term expenses and eat into the group's bottom line.
Another notable pre-open story came from Uber Technologies, with the ride sharing group setting the indicative price of its planned IPO that would value it at around $85 billion, well below the $120 billion valuation investors had pegged prior to the debut of rival Lyft Inc. (LYFT) last month.
European stocks were similarly softer, with the Stoxx 600 benchmark edging just 0.08% higher by mid-day of trading and bourses around the region recording similar percentage gains on another heavy day of reporting for regional blue chips.
Asia stocks, too, were largely unmoved in overnight trading, with the Nikkei 225 slipping 0.22% in Tokyo to end the week at 22,258.73 points while the region-wide MSCI Asia ex-Japan index eased 0.1% heading into the final hours of trading.
Global oil markets reacted to the broader economic concerns, as well as a stronger dollar, to pare weekly gains for both Brent and WTI crude, as well as speculation that OPEC members will soon agree to increase production now that U.S. sanctions on Iran are set to curb global supply in the months ahead.
Brent crude contracts for June delivery, the global benchmark for oil prices, were marked $1.42 cents lower from their Thursday close in New York and changing hands at $72.93 per barrel while WTI contracts for the same month were seen $1.24 cents lower at $63.97 per barrel.
Trending Videos on TheStreet