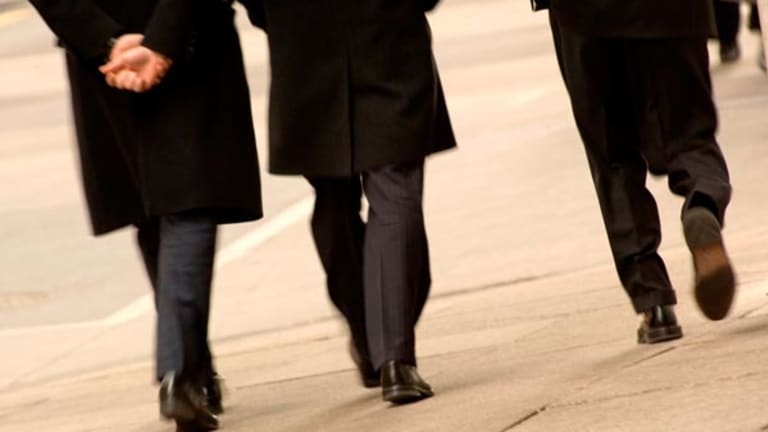 U.S. Shale Boom Has Plenty of Room to Run, Oil and Gas Expert Says
Dramatic increases in productivity and efficiency and flaws in analysts' data and models have led to mistaken forecasts of slashed production, Leonardo Maugeri writes in a recent analysis.
NEW YORK (TheStreet) -- Oil and gas expert and former Eni executive Leonardo Maugeri believes analysts remain wrong on the prospects for the shale oil and gas boom in the U.S.
"The dire warnings have returned in recent weeks, " Maugeri writes in a recent analysis, "Why U.S. Shale Keeps Booming."
Many predict the fall of oil prices will slash production of shale oil and gas, he says, adding, "Yet the U.S. shale oil and gas revolution will likely continue to defy gloomy forecasts."
Maugeri has been a lone voice in the news for the last few years. In 2012, he accurately predicted the fall in oil prices that has occurred since June, based similarly on assumptions overlooked by most analysts.
Maugeri is currently the senior officiate with the Geopolitics of Energy Project at Harvard's Kennedy School. Previously he worked for 17 years in the industry as a top manager at Italy's Eni, serving as vice president and as chairman of Eni's petrochemical unit, Polimeri Europa.
The Bright Future for U.S. Shale Production
A simultaneous boom in fossil fuel extraction technology and the low cost of production in the Marcellus Shale in particular are behind Maugeri's reasoning. Drilling costs are coming down and productivity per well is increasing, dynamic factors that most analytical models fail to take into account.
"From almost zero in 2000, shale gas production has dramatically ramped up, reaching about 35 billion cubic feet per day (Bcf/d, equal to 365 Bcm per year) in July 2014," Maugeri writes. Since 2008, when gas production should have been under pressure from falling prices, it instead "increased almost six-fold," even as the number of drilling rigs fell.
Technological advancements drove drilling costs down by 40% since 2010, he writes. Meanwhile activity at the relatively cheap Marcellus Shale increased. By July 2014, it accounted for almost 40% of shale gas production in the U.S.
"This powerful combination of increased productivity and Draconian cost reduction explains why the shale gas revolution thrived in spite of plummeting U.S. gas prices," Maugeri writes. "It also explains why shale oil production will likely continue to grow in the near future. The combination results from a dramatic advancement of knowledge of shale formations and the technology used to develop them. Analyses that underestimate the actual evolution of U.S. shale oil and gas production seem to have ignored the impact of those two factors."
Another dynamic element that analysts tend to overlook, Maugeri writes, is the break-even point of a particular area. Differences in productivity are striking between areas within the same formation. To estimate how competitive production at a particular shale formation will become at a given price level, it is necessary to be very specific about the area in question.
"For example, McKenzie County, N.D., is the most prolific production area of the Bakken-Three Forks formation, with an average output of almost 350,000 barrels per day, or, more than one third of total Bakken production of 1.132,000 bd as of August 2014," Maugeri writes. "The McKenzie break-even point (including a 10% internal rate of return) is $28 per barrel.
"Conversely, in August, Divide County, N.D. (also in the Bakken), produced slightly more than 35,000 bd, but with a break-even point of $85 per barrel. Overall, 80% of Bakken oil now has a break-even point below $42 per barrel.
"Finding these numbers is hard, so most analysts resort to oversimplified models," he adds.
Maugeri doesn't attempt to predict how production will fare 10 years from now, but notes that history and a detailed analysis seem to indicate much more room to run.
Indeed he feels external pressures to limit drilling sites in proximity to populated areas will provide a "the real limit to shale expansion across the U.S. and the world."
This article was written by a staff member of TheStreet.