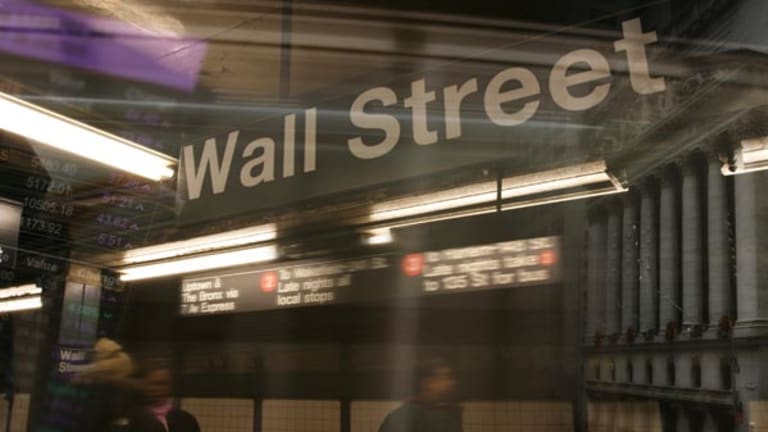 U.S. Money Funds Continue Euro Bank Flight
Funds eliminate exposures to Spanish, Italian Banks.
NEW YORK (TheStreet) -- U.S. money market funds have pulled all lending to Italian and Spanish banks and are continuing to reduce their exposure to European intitutions as uncertainty fuelled by the sovereign debt crisis rumbles on.
According to a report from Fitch, the top ten money funds had reduced their overall exposure to European banks by 9% on a dollar basis from the end of June, and by 20.4% from the end of May. They had also totally eliminated French and Spanish holdings -- down from 0.8% at the end of June and 6% at the beginning of last year.
There has also been a noticeable move to shorter maturities. By the end of July, 7-day maturities at French banks had jumped by 20%-- a three-fold increase over the 7-day bucket at the end of June.
Fitch analyst Viktoria Baklanova says we are likely to see a continuation of the money fund trend with maturities, particularly with French banks. "At the end of July there was already an expectation that credit spreads would increase and they took proactive measures. We may see a continuation of that trend because August was a particularly volatile month (for French banks)," she told TheStreet, Monday.
A list of the top 15 exposures to individuals banks included in the Fitch report features a number of institutions that were targeted in last week's sell-off of European financials, namely French heavy-hitters
Societe Generale
and
Credit Agricole
.
This more cautious and selective approach by money funds comes as funding costs rise for European banks. Three-month interbank lending rates for euros are at their highest levels since 2009 and the growing use of the ECB's overnight "deposit facility" is also fuelling suspicions, as banks deposit cash back with the central bank rather than lending it to other banks because of concerns about counterparty risk.
European bank exposure now represents 47% of total exposure of the $658 billion of total holdings of the Fitch sample of the 10 largest prime money funds. That's down from 48.7% at the end of June, which was based on total holdings of $698 billion.