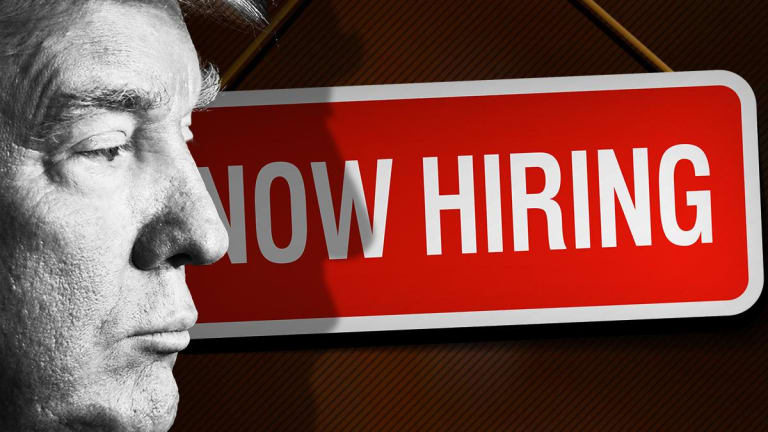 U.S. employers likely added enough jobs to hold the headline unemployment rate at its lowest level in fifty years last month, but slowing growth rates and modest wage gains could spark renewed bets on deeper Federal Reserve rate cuts when the June data is published before the market opens Friday.
Analysts are expecting the Bureau of Labor Statistics to report that 160,000 new jobs were created over the month of June, a sharp rebound from the disappointing 75,000 tally recorded for May. The forecasts would peg the 2019 monthly average at just 164,000, however, well shy of the 223,000 average over the whole of last year and a figure that is more consistent with GDP growth of around 1.5%.
Average hourly wages, meanwhile, are forecast to rise by around 0.3% from last month, taking the year-on-year gain to 3.2%, while the headline unemployment rate is expected to hold at 3.6%, the lowest since 1969, for the third consecutive month.
"The uncertainty caused by global trade tensions is weighing on US sentiment and activity, but despite this major headwind to growth the jobs market remains robust," said INGs' chief international economist James Knightley. "Indeed, outside of manufacturing the US economy is holding fairly up well with firms clearly still looking to recruit workers and while continuing to complain of skills shortages. This suggests we should expect pay growth to grind higher, which will boost real incomes and keep consumer confidence firm."
The CME Group's FedWatch tool, which tracks market expectations of Fed rate moves, suggests a 25% chance of a 50 basis point reduction later this month, against a near 100% probability that the Fed will lower its key target rate by just 25 basis points.
A slower-than-expected June jobs reading, set against disappointing wage growth, could accelerate bets of a deeper, 50 basis point cut and propel U.S. stocks to fresh record highs. It would also likely prompt fresh dovish signals from central banks around the world, most of which have already suggested lower rates and deeper stimulus on the months ahead, driving the value of global sovereign debt markets, which hit a record of $54.5 trillion last week, even higher.
However, even though U.S. manufacturing data suggests the slowest pace of growth since the global financial crisis, and the ongoing trade uncertainty with China -- not to mention minor skirmishes with Europe and Mexico -- has blunted sector sentiment, the broader U.S. economy has held up well, and a potential breakthrough in talks between Washington Beijing could suggest a stronger-than-expected second half rebound.
"Decent job growth alone probably will not scare the Fed into signalling anytime soon that it disagrees with market expectations for a series of rate cuts," aruged Ian Shepherdson of Pantheon Economics. "But if solid payrolls gains are accompanied by lower unemployment, faster wage growth and a run of robust core PCE readings-following the rebound in April and May-things will look different by the fall."
"The latest Fed forecasts show no further decline in unemployment over the remainder of this year, but that's likely to prove too pessimistic, yet again, if we're right about the underlying strength of the economy and the likelihood of a trade deal with China," Shepherdson noted.