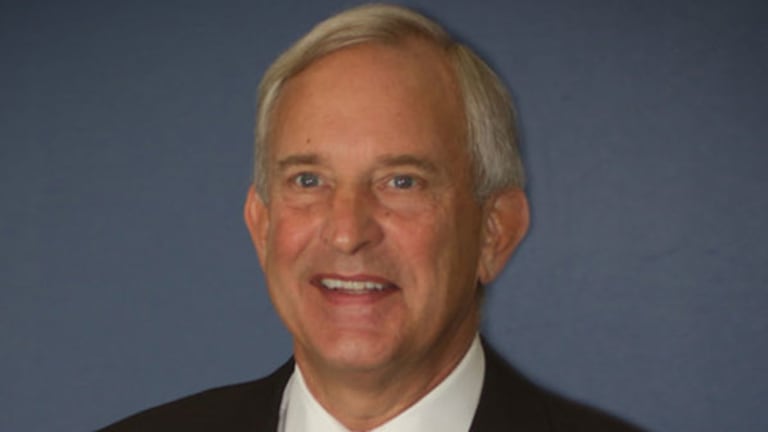 US Airways Pilots Reject Recall of Top Officers
US Airways pilots voted to retain President Gary Hummel and Vice President Stephen Bradford in a recall election.
This story has been updated with the vote count from Wednesday's election.
CHARLOTTE (TheStreet) -- Pilots who fly for US Airways, now part of American (AAL) - Get Free Report, have voted to retain their top two officers in a recall election.
Gary Hummel and Stephen Bradford were elected to three-year terms as president and vice president of the US Airline Pilots Association in 2012.  Last month, the union's executive committee authorized a recall election in a 9-2 vote. 
Votes were counted Wednesday afternoon. In Hummel's case, 51% of the voters opposed a recall, while 49% supported it. In Bradford's case, 56% of the voters opposed a recall, while 44% supported it.  A total of 2,895 pilots voted on the presidential recall, while 2,896 voted on the vice presidential recall.

On April 17, 2012, the day before he took office as the third president of USAPA,  Hummel was informed that US Airways had signed memorandums of understanding with three American unions, in an effort to gain labor backing for its planned merger.
He became an advocate for the merger and also presided over negotiations that led to an agreement to enhance US Airways pilot compensation by $1.6 billion over six years. The gains included pay raises of 13% to 35% over existing rates, substantial increases beyond that, and lump sum payments of $10,000 each.
Read: CES Shows Semiconductors Are Next in the Kill Zone
Additionally, although he opposes a controversial seniority ruling that would have benefitted former America West pilots at the expense of US Airways pilots following a 2005 merger, Hummel worked to bridge the gap between the two pilot groups. In particular, he included two AWA pilots on a committee that will seek to negotiate a seniority agreement with the Allied Pilots Association,  which represents American pilots.
In both cases, Hummel's involvement in issues that are immensely important to pilots brought detractors as well as supporters.
Some opponents argued that because Hummel recently suffered a heart attack and is ineligible to fly, he should not serve as USAPA president. Opponents also argued that American pilots receive some contract benefits that are better than US Airways pilot benefits, even though US Airways has been out of bankruptcy for nine years while American just emerged.
 "Gary Hummel has squandered the best leverage we've ever had," an opponent wrote in a recent message to pilots. "USAPA pilots are now supplicants to APA and management."
Bradford was initially said to have less chance of surviving a recall because, as the original president of USAPA, he was seen as a symbol of the union. Most America West pilots strongly oppose USAPA and say the principal benefit of the merger with American is that USAPA will disappear.
"I think it's all moot," said a former America West pilot, following the election. "APA will be here shortly."
Read: Investing 101: Don't Be Fooled by Corporate Jargon
In their own message to pilots the day before the election, Hummel and Bradford wrote "Over the past three weeks, you have seen ridiculous accusation after accusation thrown at us by the Charlotte and Philadelphia reps. We have been unjustly accused of taking bribes, holding secret meetings, paying off lawyers and even mistreating our dogs. 
 "Before the polls close tomorrow and you cast your vote, ask yourself one simple question: Are you and your family better off today?"
Evidently, a majority of voting pilots think they are.
Written by Ted Reed in Charlotte, N.C.
To contact this writer, click here.
Follow @tedreednc