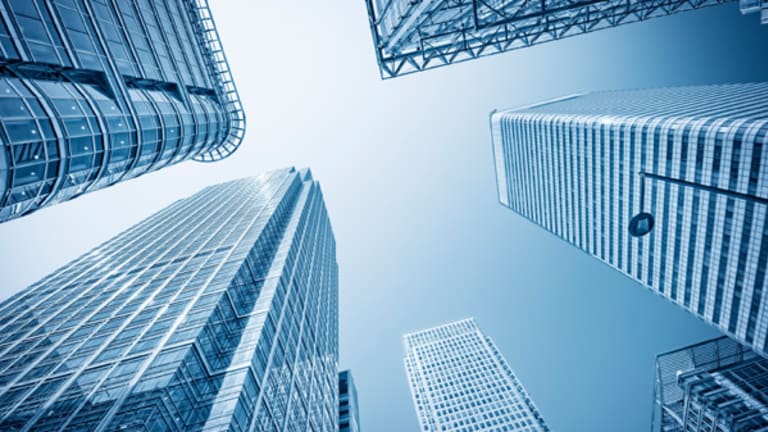 US Airways Pilot Conflict Dominates Union Election
US Airways Pilots are voting for new officers at the union they formed in 2008.
CHARLOTTE, N.C. (
) -- The ongoing campaign for election to the presidency of the U.S. Airline Pilots Association shows that while the faces have changed, the battle continues between the warring factions of pilots at
US Airways
(LCC)
.
US Airways merged with Phoenix-based America West in 2005. The merger generally succeeded, combining two weak airlines into a relatively strong one. But the combined carriers' image remains blemished by conflict between pilots from "the east" and "the west." They are divided by a controversial 2007 arbitrator's seniority ruling that seemed to favor west pilots, leading east pilots to orchestrate a 2008 departure from the Air Line Pilots Association, the primary pilot union, after 57 years.
US Airways Pilots are voting for new officers at the union they formed in 2008.
Because the east accounts for about two-thirds of the airline's pilots, of whom 4,195 are active, it has produced USAPA's first two presidents. That pattern may well continue in a race that pits Gary Hummel, 56, a Philadelphia-based Airbus A320 captain, against Eric Ferguson, 40, a Phoenix-based A320 first officer, in voting that concludes March 22. The winner begins a three-year term April 18. Current president Mike Cleary chose not to run.
In a first round of voting that concluded Thursday, Ferguson won with 1,119 votes, 35% of the total, while Hummel got 1,012 votes, or 29%. Two other east candidates, now eliminated, drew 1,037 votes. Given the continuing sharp division between pilot groups, most of those votes will be expected to go to Hummel, but that is not to say that it would be impossible for Ferguson to pull off an upset.
The candidates agree on one key issue: Pilots need a new contract, and the seniority dispute is keeping them from getting it. East pilots signed a bankruptcy-court contract in 2005, while the west contract was signed in 2003. Ferguson says his election "will be the quickest route to an industry-leading contract," although he notes it would have to include the seniority ruling, made by arbitrator George Nicolau.
Could such a contract possibly be palatable to east pilots? Ferguson says their dissatisfaction would be a bargaining chip. "The union has the ability to say 'this is our price' because you have to have a ratifiable contract," he says: in other words, the contract must be better than what it would be with date-of-hire seniority, which the east would prefer.
While firmly behind the ruling -- virtually all west pilots believe in the commitment both sides made to "final and binding" arbitration -- Ferguson said he is fully capable of representing all pilots.
"Not everything touches seniority," says Ferguson, vice chairman of the Phoenix USAPA domicile. "We have ongoing business, at all times, in defending our contract, and I live by the philosophy of putting the seniority dispute in a box." He adds that Hummel "is a good man
who would make a good president. I would make a better president."
Ferguson has been perhaps the highest-profile advocate for west pilots. He is a founder and leader of Leonidas, a group that advocates for the Nicolau award and collects contributions that pay the court battles to support it. Nevertheless, he has received support from east pilots in emails and personal contacts, he says. He spent eight years as a corporate pilot before joining America West in 2003.
Hummel says he realizes the two pilot groups can never negotiate a seniority compromise, since the constitutions of USAPA and Leonidas are based on conflicting principles. The former commits to a date-of-hire seniority list, while the latter commits to Nicolau. The only solution, Hummel says, is to leave the matter to the courts. A ruling is pending is U.S. District Court in Phoenix; the Ninth Circuit Court of Appeals overruled an earlier Phoenix ruling. Hummel says USAPA should "concentrate on the 29 other sections of the contract.
"It is not a moral issue," he adds. "At this point, it is a legal issue. We have to be wise enough to separate the two." He expects the courts to ultimately reject Nicolau, but even if that does not occur, he says contract adjustments could mitigate the impact. After all, any contract must be approved by the east-dominated membership.
Hummel is the union's executive vice president, after defeating Ferguson for that post in a 2010 election. When he was elected his wife bought him a desk set with an inscribed quotation from Martin Luther King Jr.: "We must learn to live together as brothers or perish together as fools."
The quotation "defines what this is about for me," he said. "I'm not looking for support from east or west, but from all pilots." He says west pilots probably view him as less of a hardliner than current leadership is perceived to be. In other words, he says, "USAPA lite."
Although east pilot leaders backed Nicolau's appointment as arbitrator, then refused his request to compromise on date-of-hire seniority, few envisioned his eventual ruling. The most controversial component, in an example of why people would oppose an arbitration ruling after agreeing to arbitration, places a 56-year-old pilot with 17 years at US Airways, never laid off, behind a 35-year-old America West pilot with a few months on the job (not Hummel and Ferguson, despite the similarities in age). In hundreds of similar cases, US Airways pilots with 15 or more years at the carrier went behind America West pilots with just a few years.
With US Airways management studying a merger with bankrupt
AMR
(AAMRQ.PK)
, both candidates say they would work to ensure it could happen. Hummel notes that USAPA has worked closely with American's Allied Pilots Association and, in fact, modeled its constitution on the APA model. Ferguson says the Nicolau award would have to be part of any merger seniority agreement.
-- Written by Ted Reed in Charlotte, N.C.
>To contact the writer of this article, click here:
Ted Reed
>To follow the writer on Twitter, go to
.
>To submit a news tip, send an email to:
.