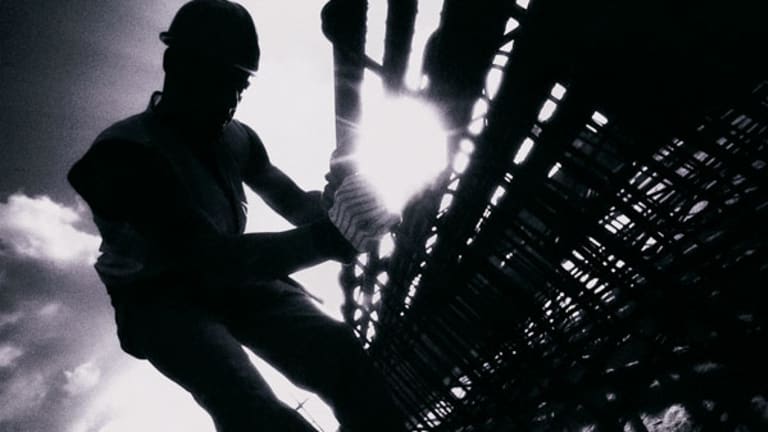 US Airways Easily Beats, Cites Strong Demand
US Airways earned 13 cents a share in the quarter, besting estimates of 2 cents..
CHARLOTTE, N.C. (
) -
US Airways
(LCC)
handily beat estimates, reporting a fourth-quarter profit despite rising fuel costs.
Excluding items, the carrier said it earned $21 million, or 13 cents a share. Analysts surveyed by Thomson Reuters had estimated 2 cents. Revenue rose 8.5% to $3.2 billion; analysts had estimated $3.1 billion.
In the same quarter a year earlier, excluding items, US Airways earned $28 million, or 17 cents a share.
Including items, US Airways reported a net profit in the latest fourth quarter of $18 million, or 11 cents a share.
"We are very pleased to report a profit for both the fourth quarter and full year of 2011, particularly given the extraordinarily high cost of jet fuel," said CEO Doug Parker in a prepared statement. He cited "strong demand for our product and (an) outstanding operations performance." Looking ahead, Parker said "we are encouraged by the continued strength in demand."
The carrier set new records, for both the fourth quarter and the full year, for total revenue and for passenger revenue per available seat mile. Additionally, it cited fourth-quarter records in operating metrics, including on-time performance, completion factor, and (lowest) mishandled baggage ratio.
During the quarter, total RASM rose 9.9% to a record 15.20 cents. Capacity fell by 1.3%. On the cost side, mainline cost per available seat mile excluding fuel and special charges rose 1.1% to 8.49 cents. Including fuel and charges, mainline CASM rose 9.3% to 13.18 cents.
For the full year 2011, excluding items, income was $111 million, or 68 cents a share. In 2010, the carrier earned $447 million, or $2.34 a share. If fuel prices had remained at 2010 levels, US Airways would have spent $1.2 billion less on fuel. Full-year revenue rose 9.6% to a record $13.1 billion. Total RASM rose 8.5% to a record 15.06 cents.
-- Written by Ted Reed in Charlotte, N.C.
>To contact the writer of this article, click here:
Ted Reed
>To follow the writer on Twitter, go to
.
>To contact the writer of this article, click here:
Ted Reed