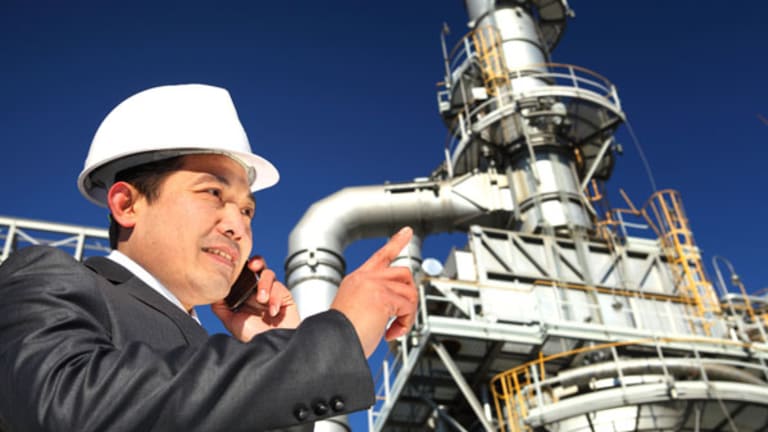 Publish date:
US Airways CEO: Everybody Wants a Merger Except for AMR Bosses
US Airways CEO Doug Parker says Bob Dylan would see the wisdom of merging rather than over-analyzing.
US Airways CEO Doug Parker says Bob Dylan would see the wisdom of merging rather than over-analyzing.
CHARLOTTE, N.C. (
) --
US Airways
(LCC)
CEO Doug Parker said his effort to merge with bankrupt
AMR
(AAMRQ.PK)
has backing from every major constituent except for one -- senior management at
American Airlines
.
Speaking Wednesday at the National Press Club in Washington, D.C., Parker said Wall Street, bondholders, the media, and the airline's employees support the merger effort. Leaders of American's three biggest unions, which represent 55,000 workers, attended the session in a display of support.
"I find it noteworthy that the only opposition that seems to exist to this merger is (from) the senior management of American Airlines," Parker said. "I don't want to guess as to why it is they don't support it. We are hopeful we can get their support at some point in the future."
Parker noted that he began his career at American -- "I've been there myself and I love that brand" -- and that AMR CEO Tom Horton "and I are friends and have been friends for a long time. Hopefully, when this is over, we'll remain friends.
"It's a business disagreement," he continued. "None of this is remotely personal."
Parker said he is satisfied with the process Horton announced last week, after meeting with the creditor's bankruptcy creditors committee. It involves evaluating mergers with five airlines including US Airways.
However, Parker quoted Bob Dylan as saying, "You don't need a weatherman to know which way the wind blows." He said "analysis just complicates the situation. You don't need all of that to tell you what you already know. You already know what the right answer is. Everyone on Wall Street knows it.
"Cut through the noise and the process and get to the substance," Parker said. "Don't wait. There are 100,000 jobs at stake here." Workers would benefit from being employed by a carrier big enough to compete with
Delta
(DAL) - Get Report
and
United
(UAL) - Get Report
, he said.
The battle over the merger effort seemed to reach a new level of intensity on Wednesday. Early in the morning, American reported improved second-quarter financial results. It has trumpeted its improving financial results as an indication that it doesn't need a merger to be successful.
On Wednesday morning, AMR Chief Financial Officer Bella Goren conducted several
. She told
TheStreet
the results are due primarily to improved revenue and "reflect only a fraction of our restructuring process."
Parker spoke in the early afternoon. Within minutes of his conclusion, AMR released a statement declaring "today's excellent results demonstrate that the new American is performing extremely well," and noting that its merger evaluation "will be a disciplined process guided by the facts and will not be influenced by baseless rhetoric."
American has said repeatedly that it wants to consider a merger after it restructures in bankruptcy. "It is always best that we put our house in order before considering something like a complex and challenging airline acquisition," Horton said, in a recent interview with
The Dallas Morning News
.
"It's similar to a situation I faced at
AT&T
(T) - Get Report
" said Horton, who presided over the phone company's restructuring in the early 2000s. "We had a lot of work to do before the company was properly prepared to participate in consolidations."
On Wednesday, Parker said bankruptcy is, in fact, the best place to effect a merger. Chapter 11 enables terminations or cost reductions involving airport space, aircraft leases, vendors and credit card partners.
"American got itself into this situation in part because they were singularly focused on fixing internal issues and thought the world would stand by while they did," he said.
Besides, Parker said, "US Airways is here now, and we are ready to do this now -- there is no guarantee that will be the case forever." In the past, he has said that Delta and United might also seek to merge with US Airways. In either case, AMR would be deprived of the opportunity to grow dramatically in the eastern U.S, where it has a minimal presence and no obvious path, beyond a US Airways merger, to build a major one.
-- Written by Ted Reed in Charlotte, N.C.
>To contact the writer of this article, click here:
Ted Reed
>To follow the writer on Twitter, go to
.