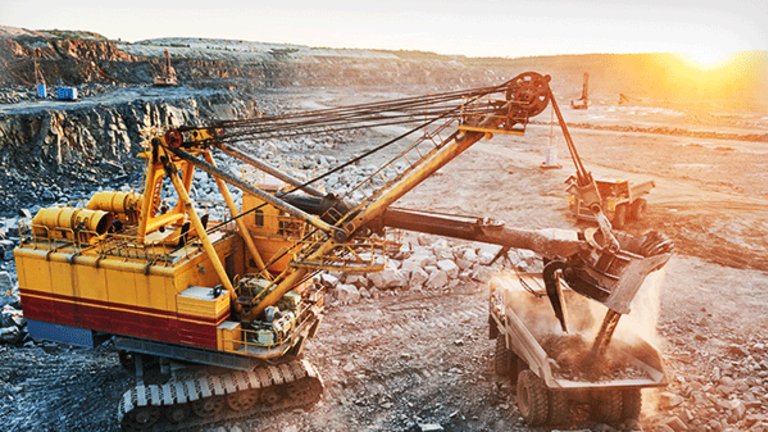 Publish date:
Uranium Resources Plunges After Secondary Offering
The Colorado-based company plunged 27% at the open after selling shares for half of the company's stock price from earlier in the week.
The Colorado-based company plunged 27% at the open after selling shares for half of the company's stock price from earlier in the week.
Shares of Uranium Resources (URRE) plunged 27% on Friday morning after the company priced a secondary offering well below its market price, with the company's shares proving to be as volatile of late as the metal it mines.
The Colorado-based company said it will raise $9.7 million before expenses selling 4.83 million shares at $2.01 apiece, causing its shares to drop 89 cents to $2.24 at the open. The funds will be used to fund business activities and for debt reduction.
Uranium Resources owns and operates a forthcoming uranium project in Turkey as well as exploration and operating licenses spread across New Mexico, Texas, Utah and elsewhere. But the company has little to show for it to date, and is expected to report a 2016 net loss of $16.9 million on scant revenue, according to FactSet.
The decline marks a steep reversal for shares of Uranium Resources, which jumped 72% to $3.88 in a couple of days earlier in the week after spot prices for the commodity added 10%. The cause of the jump was Kazakhstan announcing its state nuclear fuel company would not produce as much uranium as planned this year, a warning that analysts said could trigger a trend towards higher prices for the commodity.
There has also been optimism that incoming U.S. President Donald Trump will be good for uranium stocks if the administration proves to look more favorably towards nuclear energy, or if it follows through on promises to refresh the U.S. nuclear arsenal.
But skeptics have countered that both the U.S. and Russia have substantial stockpiles of uranium as well as plutonium and other necessary resources at their disposal, warning that a hoped for rise in demand might night materialize as hoped.
For Uranium Resources, the goal is to raise enough money to bring its Turkey project into development. The company raised $1.25 million in a placement of 200,000 common shares last April, and an additional $12.5 million - including an immediate $2.5 million cash payment - earlier this month from land sales in New Mexico.
Company CEO Christopher M. Jones in a statement earlier this week announcing the asset sales said "we remain focused on improving the alignment of our uranium portfolio with our production experience and expertise in in-situ recovery of uranium, targeting uranium operations that fit into the lowest quartile of operating costs."
Uranium Resources is also developing a lithium business, responding to sourcing demand for that metal from battery makers.