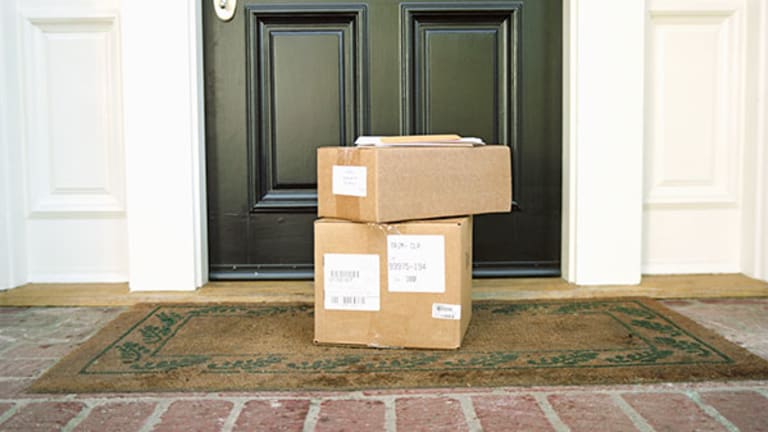 UPS, FedEx, and USPS Expect Double-Digit Growth From Holidays
Three of the largest U.S.-based shipping companies are scrambling on Monday as the countdown to Christmas is on.
It's Monday morning; you wake up feeling refreshed from a day of Sunday couch-potatoing only to realize something is bugging you. You brush it aside, until you look at the calendar reading "December 19" and you suddenly panic, realizing you haven't purchased gifts for the holidays.
However, you might take solace in the fact that the largest American-based shipping companies are scrambling as well. "This is likely the busiest day for UPS (UPS) - Get Reportand it will be one of the busiest for FedEx, (FDX) - Get Reportwith both companies anticipating handling about double their average daily volume," CNBC's Morgan Brennan reported this morning on "Squawk Alley." 
Furthermore, the U.S. Postal Service anticipates that Monday will be its busiest mailing day, with a majority of package deliveries expected by Thursday.
"According to Ship Matrix, UPS and FedEx are about on par with their on-time delivery performances from last year. That is for their express segments, which are the deliveries guaranteed by a certain date," Brennan said.
UPS, FedEx, and the U.S. Postal Service all expect double-digit growth in holiday volumes vs. last year.
"So far, UPS and the Postal Service tell me that they are on track to meet those growth forecasts, which call for 700 million and 750 million packages respectively between Thanksgiving and year's end,' Brennan noted.
The attention is now fixed on these three shippers and whether or not they can deliver in time for the holiday's so that your negligence can be forgiven.