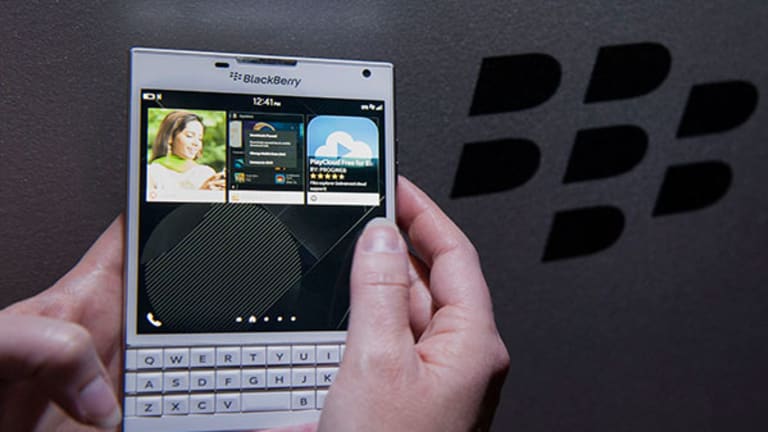 After an Massive 60% Move, BlackBerry's Risk-Reward Has Shifted -- Jim Cramer Explains the Trade
Maybe you should take a pass on BlackBerry.
Shares of BlackBerry (BBRY)  gained 3.8% Thursday, ahead of its earnings report on Friday before the open. With the stock up a whopping 57.5% on the year already, investors are hoping BlackBerry can keep the momentum rolling.
Once a company gets on a roll with intellectual property, it can usually keep that momentum going, TheStreet's founder Jim Cramer, who also manages the Action Alerts PLUS charitable trust portfolio, said from the floor of the New York Stock Exchange.
"BlackBerry really delivered last time," Cramer said, adding that it will likely report good results again. But up almost 60% on the year, BlackBerry stock looks like it may have made the big move already. The risk-reward has shifted. 
Want a stock that's churning out strong earnings and still looks good? Try out Carnival Corp. (CCL) - Get Report . The company beat on earnings and revenue expectations and Cramer likes the stock for three reasons: Strong earnings and guidance, tight bookings through 2018 and falling oil prices.
He also likes FedEx (FDX) - Get Report  (here's why), which investors initially sold lower despite solid earnings results.
Analysts expect BlackBerry to generate $264.51 million in revenue for the most recent quarter.
BlackBerry is not the only company reporting earnings on Friday, as Finish Line (FINL) will also release its results before the open. "They're finished," Cramer said. He pointed out how much Foot Locker (FL) - Get Report , which is a better company, has struggled, down 20% over the past month and down 32% this year.
If Nike's (NKE) - Get Report going to move to Amazon (AMZN) - Get Report , it will put even more pressure on companies like Foot Locker and Finish Line. Earlier Thursday, Cramer touched on one retailer doing well because of Amazon, that being PVH Corp. (PVH) - Get Report .There's a disconnection between what companies Amazon is hurting and the companies it's helping, Cramer concluded.
Analysts expect Finish Line to earn 23 cents per share on $434.19 million in revenue for the most recent quarter.
Visit here for the latest business headlines.
Visit here for the latest business headlines.
At the time of publication, Jim Cramer's Action Alerts PLUS had no position in companies mentioned.