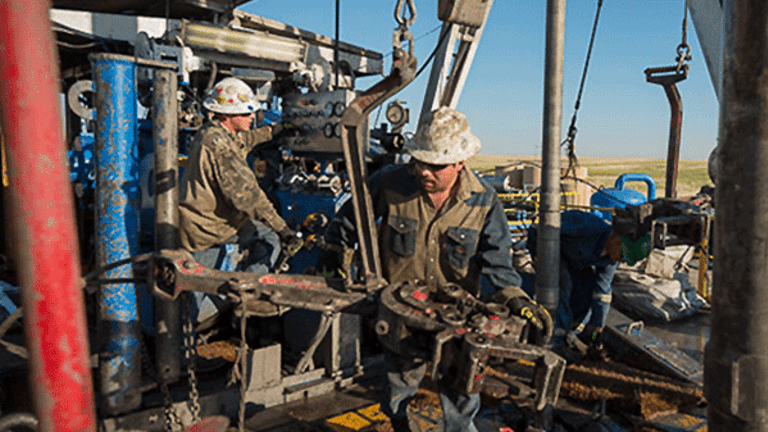 Unusual Volume and a Hot Setup Are Signaling Bonanza Creek Energy Is Ready to Rip
Unusual volume combined with a hot chart setup could be signaling a big move up for Bonanza Creek Energy is close.
I scan the stock market religiously every night for stocks that are experiencing unusual volume spikes.
Professional investors running mutual funds and hedge funds don't just look at a stock's fundamentals, they also scan the markets for unusual volume activity. Often times, when strong volume hits a stock, it's signaling that a sharp increase in volatility is right around the corner. Depending on the price action that shows up with that volume, the volatility could be bullish for big upside on the right chart setups.
Unusual volume often signals large fund activity by "superinvestors." These types of investors like to get in well before a big trend develops, so it's always a smart idea to scan the market for unusual volume activity across all sectors.
With that in mind, let's take a look at one name that hit my scans for unusual volume and has a hot chart setup developing right now. This setup combined with the unusual volume activity could be signaling that the bulls are taking full control of this stock.
The name that flashed off my scans is independent oil and natural gas player Bonanza Creek Energy Inc. undefined , which is engaged in the exploration, development and production of onshore oil and related liquids-rich natural gas in the U.S. This stock has been under tremendous selling pressure over the past six months, with shares off sharply by 24.6%.
Thursday's Volume: 852,000
Three-Month Average Volume: 212,538
Volume % Change: 469%
From a technical perspective, Bonanza Creek Energy spiked notably higher on Thursday right into its 20-day moving average of $29.80 a share with strong upside volume flows. This stock recently formed a potential double bottom chart pattern, after shares found some buying interest at $27.79 to its new 52-week low of $27.24 a share. Following that possible double bottom, shares of Bonanza Creek Energy have now started to jump higher and move within range of triggering a major breakout trade above a key downtrend line.
Before I get into the trade setup, it's important to note that the unusual upside volume that hit this stock on Thursday marked the second largest volume session for the entire year, and the largest upside volume session by far. That's exactly the type of action that makes this a hot chart setup, and it could be signaling that smart money, or large institutional investors, are piling into this stock right now.
Traders should look for long-biased trades in this stock as long as it's trending above those recent double-bottom support levels, and then once it breaks out above its 20-day moving average of $29.80 to $32.19, and then over its 50-day moving average of $33.83 a share. Look for a sustained move or close above those levels with volume that hits near or above its three-month average action of 212,538 shares. If that breakout over that key downtrend line triggers soon, then this stock will set up to re-test or possibly take out its next major overhead resistance levels at $36.40 to around $40 a share. Any high-volume move above $40 will then give this stock a chance to re-fill some of its previous gap-down-day zone from April that could easily send this stock to $50 a share.
This article is commentary by an independent contributor. At the time of publication, the author held no positions in the stocks mentioned.