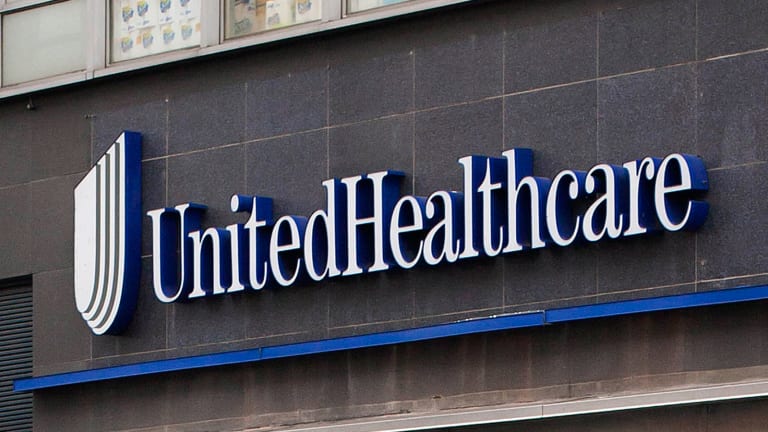 UnitedHealth Is Still Attractively Valued Even After Its Q3 Earnings Pop
UnitedHealth shares are up almost 8% after the market digested the company's third quarter report this morning. Yet, the stock continues to trade at a discount to its long-term averages, meaning that it's not too late for investors to hop on board.
A couple of weeks ago, I published a piece highlighting UnitedHealth's recent sell-off and the value that it created for long-term shareholders. At the time, UnitedHealth (UNH) - Get UnitedHealth Group Incorporated Report was being caught up in a series of political headwinds related to healthcare reform.
Shares were down some 25% from 52-week highs and at $215, trading for just 15x trailing twelve month earnings, well below the company's long-term average premium. The market was focused on rumors and conjecture rather than the underlying fundamentals. On Tuesdasy, UnitedHealth posted an impressive third quarter earnings report, causing the stock to spike almost 8%, or $17, to $237.75.
To a certain extent, I understand the market's fear regarding the potential for healthcare reform and the uncertainties that the prospects create around a name like UnitedHealth. There are Democratic politicians running on a totally revolutionary change to the domestic healthcare system and a switch to a single-payer system could be catastrophic to a name like UnitedHealth.
Because of these threats, however unlikely, I doubt that the political headwinds that companies in the insurance space face are going to dissipate anytime soon. They'll likely persist until the Presidential election next November and potentially, long after that, depending on the results. However, political outcomes are notoriously difficult to predict and therefore, I don't believe that investors should be making portfolio management decisions based upon election based speculation.
On the contrary, they should be focused on company fundamentals in the present and guidance given by blue chip names like UnitedHealth. That's because I'd hazard a guess that the leadership at a $200 billion-dollar company like this has a better grasp on the current climate in the healthcare space than most investors and analysts on Wall Street.
Third Quarter Results
UnitedHealth's Q3 sales totaled $60.4 billion. The company saw its top-line grow by 6.7% year-over-year during the third quarter. Year-to-date sales growth is now up 8% compared to the first three quarters of 2018.
Third quarter earnings from operations came in at $5 billion, representing 9.2% year-over-year growth. Adjusted net earnings per share totaled $3.88, up 13.8% year-over-year. Year-to-date, the company's adjusted net EPS is now $11.22. This figure represents 16.9% growth compared to the first three quarters of 2018.
The top and bottom-line results both came in above analyst estimates. During the Q3 report, management raised full-year GAAP and non-GAAP EPS guidance by $0.15 at the mid-point.
Adjusted net earnings guidance is now $14.95 per share at the mid-point. At today's share price, that full-year estimate implies a forward 15.8x price-to-earnings multiple. And, looking further ahead to 2020 where the consensus analyst target for full year EPS is $16.64/share, the forward P/E ratio is even cheaper, at just 14.1x estimates.
Attractive Valuation
Considering that UnitedHealth's 20-year and 10-year average trailing twelve-month P/E ratios are 17.4 and 14.9, respectively, the current valuation appears to represent attractive value, even after the company's recent pop.
The company's management appears to agree with this assessment. UnitedHealth has been aggressive when it comes to buying back shares throughout much of 2019. During the third quarter, the company purchased 2.6 million shares for $600 million. Year-to-date, the company has purchased 20.8 million shares for a total of $5.1 billion. 
Historically, this isn't a company known for a significant buyback program, though I think that it makes sense for management to opportunistically retire shares when the valuation is well below the historical average, as it is today. Investors interested in increasing their healthcare exposure should consider following management's lead.
Buying A Blue Chip Into Weakness
Negative news items continue to weigh on the stock, yet management continues to execute with double digit bottom-line growth. Today's low-yield environment has created a crowded trade in the dividend growth space. Investors are thirsty for yield and have piled into just about any equity that provides a safe and reliable income.
One would assume that the company's strong results combined with its safe, 2% yield and double digit dividend growth prospects would have enabled it to benefit from this investment trend. Yet, investors have kept their distance because of legislative concerns. This means that relative to the other well known dividend growers, UnitedHealth's valuation is uniquely low.
UnitedHealth doesn't offer the same sort of value that it did just a few weeks ago, but shares are still down nearly 10% on the year and continue to trade at a double-digit discount to the recent 52-week highs of $287.94. As I noted in my previous piece, significant sell-offs in this name are rare and while the margin of available today may be a bit thinner than it was prior to the Q3 report, investors still have the opportunity to buy shares at a discount.
United Health is a holding in Jim Cramer'sAction Alerts PLUS Charitable Trust Portfolio. Want to be alerted before Cramer buys or sells UNH? Learn more now.