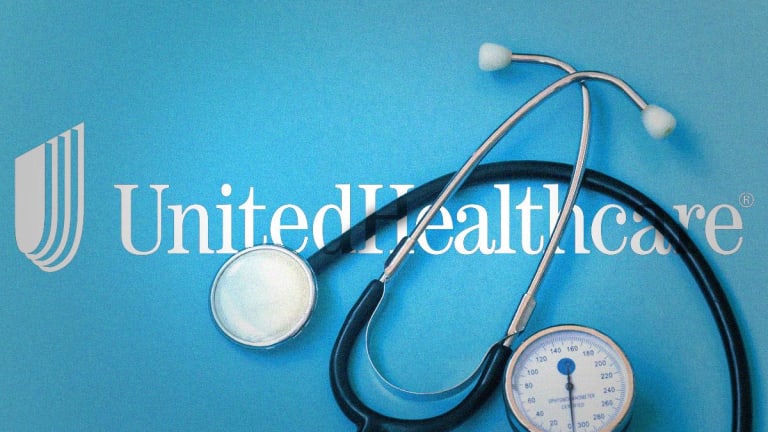 UnitedHealth Group: Now Is a Good Time to Start a Position
Shares of the giant healthcare insurer have been volatile recently, but the real issue is that investors are ignoring the company's strong growth prospects in 2019.
Shares of the giant healthcare insurer have been volatile recently, but the real issue is that investors are ignoring the company's strong growth prospects in 2019.
UnitedHealth Group (UNH) - Get Reportshares lost momentum in mid-March just as they started recovering at the beginning of the month. News that the Republicans want to end the Affordable Care Act (ACA) is taking a toll on the entire drug plan sector.
At this rate, UNH stock could re-test its $220 52-week lows; it's currently trading at about $245. Even though scrapping ACA is remote, investors cannot ignore the risks of health care reform becoming a political battlefield.
Bolstering ACA Proposed
House Democrats
introducing changes to strengthen the Affordable Care Act by increasing subsidies and raising the number of qualifying middle-class Americans. The changes would protect people with pre-existing conditions and lower health care costs, leading investors to fear that healthcare insurers' revenues will fall. UNH stock responded by falling again last week, after attempting to rally back to its 200-day moving average at around $260. Despite the short-term trading action, the sector could rebound as value investors start accumulating the stock at current levels.
Repealing Obamacare in Spotlight Again
President Trump's administration backed a lawsuit that makes the argument that ACA is unconstitutional. Debates over ACA seem to draw positive attention to it, as happened in 2017. If the pattern repeats itself this time around, that should help health plan stocks like UnitedHealth. And UnitedHealth is particularly attractive at these levels because it very recently reported strong fourth-quarter numbers.
On  Jan. 15, UNH reported fourth-quarter revenues of $226 billion, up 12% from last year. Optum made up nearly half of UNH's total revenue and it serves six main segments: employers, government, health plans, life sciences, care providers, and individual and families. After earning $12.19 a share in 2018, UNH forecasts earnings of $13.70-$14 a share this year.
Lowering Operating Costs
UnitedHealth has two strategies for lowering the delivery costs of healthcare. First, it will leverage its data analytics across Optum, using both physical and digital engagement with patients and physicians. Second, it is building a platform that readily presents the relevant data for the provider. Individual health records and adoption of genomic knowledge are just a few of the things that aid the provider in giving the best and most suitable service.
Other Risks
Government scrutiny over the cost of health care continues to limit the upside potential of UNH stock in the short-term. Even if nothing happens and no laws are passed to change the system, UNH stock could languish from all of the ongoing uncertainties. Yet if investors look at the company's strategy in navigating through tougher market conditions, now is a good time to start a position. Plus, the 13%-16% of annual growth for the next few years will give shareholders some margin of safety.
Walgreens Boots Alliance's  (WBA) - Get Report fiscal second quarter earnings, reported on April 2, are another reminder of the headwinds drug stores and drug plan administrators face. Walgreens conceded that profitable growth is impossible. At a valuation of 9 times forward earnings, WBA stock is inexpensive compared to UNH, which has a forward P/E of around 15 times.
Still, the biggest difference between the two stocks is that UNH management has a proven business model that centers around digitizing the business. Walgreens, by contrast, has counted on store sales instead. In effect, Walgreens stores got bigger and added Rite Aid (RAD) - Get Report  stores to their portfolio, increasing the overall store square footage. Walgreens now appears to have too much physical store space that adds to costs without growth.
Price Target
To consider the worst case scenario, the Earnings Power Value model is a quick estimate of fair value based on current earnings. Since the model assumes current earnings and no further growth, it tends to provide a "downside" case estimate of fair value. Assume adjusted EBIT margin of 10% to 15% and we arrive at a downside fair value that is 9% below the current UNH stock price.
An EBITDA Multiples Valuation model, also known as comparable companies analysis, compares operating metrics and valuation multiples of similar public companies to determine a value for a given company. This would suggest that UNH is trading at fair value.
The Bottom Line
UnitedHealth could fare relatively better than the other stocks in this sector. The company has a multi-year plan for sustaining growth while others struggle and must revise their business plan to lower operating costs.
United Health is a holding in Jim Cramer'sAction Alerts PLUS Charitable Trust Portfolio. Want to be alerted before Cramer buys or sells UNH? Learn more now.
Will I Have Enough Money to Retire?
Want to learn about retirement planning from some of the nation's top experts? Join TheStreet's Robert "Mr. Retirement" Powell live in New York on April 6 for our Retirement Strategies Symposium. For a limited time, tickets are available for $99 for this full-day event. Check out the agenda, learn about the speakers and sign up here.
The author does not have a position in any of the stocks mentioned in this article.