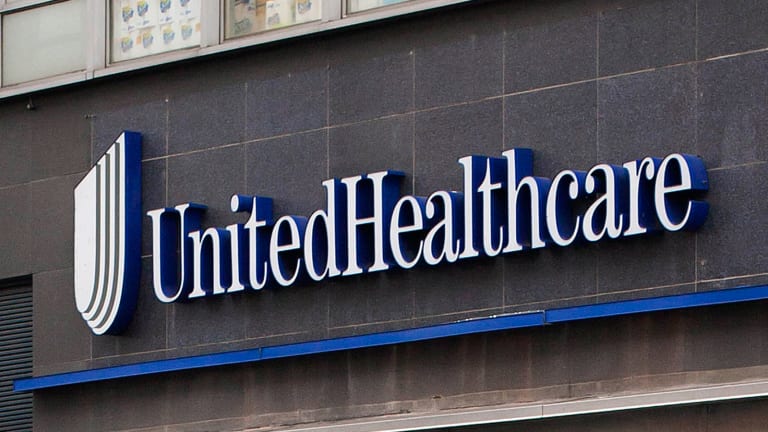 UnitedHealth: Political Fears Are Creating Attractive Value
UnitedHealth is a blue chip stock with a long history of providing excess returns. Yet, political news has inspired a rare selloff in the name, giving long-term investors a unique opportunity to buy shares into weakness.
UnitedHealth Group Inc. (UNH) - Get UnitedHealth Group Incorporated Report has been one of the best performing stocks in the market over the last decade or so. This company's business model is different than many of its peers and its ambitious and diversified approach has resulted in a wide moat, allowing UnitedHealth to generate abnormally high returns.
UnitedHealth is the largest private health insurer in the United States. On top of this, the company operates a large outpatient care franchise which generates valuable healthcare analytics. It also has one of the largest pharmacy benefit mangers underneath of its corporate umbrella as well. This unique combination of services allows the company to generate significant cost advantages and network effects for its clientele. Shareholders have benefitted as well. UnitedHeath's share price has increased 10-fold since the bottom of the great Recession and the company has become one of the most respected dividend growth companies in the healthcare space during the last decade.
It's clear that UnitedHealth has been one of the major beneficiaries of the Affordable Care Act. When this bill was signed into law in March of 2010 UNH shares were trading for roughly $33/share. Today, UnitedHealth shares are trading for $215/share. 
What's more, today's $215 share price is near the company's 52-week low. It wasn't very long ago that UNH shares were trading for nearly $288. Looking at a 10-year chart here, we see that UnitedHealth has experienced relatively little weakness since the Affordable Care Act passed.
The company's rapid rise has left many investors sitting on the sidelines, waiting for a dip to buy. A variety of factors have contributed to the company's roughly 25% sell-off since December of 2018; however, the majority of the negative sentiment surrounding the stock appears to be politically driven and I believe that this has created a buying opportunity for long-term shareholders.
In mid-July, UnitedHealth posted second-quarter numbers which didn't disappoint. The company's Q2 revenue was $60.6 billion, representing 8% year-over-year growth. This top-line figure was in-line with estimates, yet the company's bottom-line result was well above analyst estimates, with non-GAAP earnings-per-share coming in at $3.60 and GAAP EPS coming in at $3.42, both beating consensus estimates by $0.14/share.
Because of the strong first-half results, management raised full-year earnings guidance during the Q2 report, calling for non-GAAP EPS of $14.70 - $14.90 (up from the previous range of $14.50 - $14.75) and GAAP EPS of $13.95 - $14.15 (up from the previous range of $13.80 - $14.05).
The mid-range of these guidance figures represent non-GAAP year-over-year growth of 14.90% and GAAP year-over-year growth of 15.25%.
These double digit EPS growth results are nothing new to UnitedHealth, having posted 10%+ bottom-line growth during 8 of the last 10 years. This strong EPS growth has led to a 10-year annual dividend increase streak. UnitedHealth's annual dividend was $0.03/share in 2009 and today, the company's forward dividend is $4.32.
Once would imagine that such strong results and coinciding confident from management would have caused UnitedHealth's stock to rally. However, the stock has been in a relative free-fall since July, falling from approximately $260/share when Q2 results were reported to the current $215 share price because of political pressure being put on the stock and the healthcare insurance industry at large.
In recent weeks, news of the impeachment inquiry and the potential for ongoing proceedings appears to have been negative for UnitedHealth stock. The general belief is that a strong Democratic victory in the 2020 elections could have significant implications for this insurer with talk of a single payer healthcare system or a Medicare-for-all variant becoming a major issue for some of President Trump's strongest rivals. Anything that potentially weakens the Republican party is viewed as a bad thing for insurers like UnitedHealth. Though ultimately, I think the likelihood of major healthcare disruption remains thin.
Last week, the U.S. Centers for Medicare and Medicaid Services (CMS) published a note highlighting reduced Medicare Advantage premiums. The CMS said that Advantage premiums should fall approximately 23% in 2019 and that it expects the average monthly premium will be at its lowest level in more than a decade for 2020 enrollees. This news also contributed to the sell-off in the insurance space, though ultimately this outcome is still viewed as much more favorable for companies like UnitedHealth than some of the reform ideas being discussed by Democratic candidates at the moment.
This week, at a political rally at a Florida retirement community, President Trump broke news that he signed an executive order meant to improve the private healthcare plans provided by Medicare Advantage. The President accused Democrats of "stealing" Americans' healthcare and said that so long as he's in the White House, "no one will lay a hand on your Medicare benefits" according to a CNBC report.
It's certainly difficult to ignore the politicization of the American healthcare system; yet, if history has proven anything, it is that the healthcare industry is very complicated and major reform is even more so.
There are a myriad of influential lobbyists that make the equation even more difficult to solve. Exciting political talking points don't necessarily translate into passable legislation. Washington D.C. has been in gridlock for quite some time now when it comes to major issues. Lawmakers can't find time to agree on bipartisan issues like infrastructure spending, leading me to believe that fears surrounding major healthcare reform that certainly doesn't align itself nicely across party lines are irrational.
What's most ironic about this situation and the political fears surrounding UnitedHealth is that the company is currently thriving under legislation brought to Congress and passed by a Democratic President. One could argue that both parties have moved further towards the edge of their political bases in recent years, which is why there is increased volatility and fear associated with elections; however, the simple fact remains: UnitedHealth has proven its ability to adapt to a variety of industry environments, maintaining its leadership all along. This blue chip has generated excess returns for its shareholders in the past and its strong market share position, diversified business model, and wide moat seem to point towards that trend continuing far into the future.
To me, investment decisions should be based off of current fundamentals and likely future outcomes. Sure, there is a possibility of a far left president being elected in 2020, combined with a Democratic sweep of the House and Senate, yet even in this scenario, filibuster still exists. Focusing on the fact that UnitedHeath is currently trading with a valuation below its long-term historical average while offering a dividend yield higher than the S&P 500's (and well above the U.S. 10-year Treasury note's as well) is likely to result in higher returns than giving into fear associated with improbable political possibilities.
United Healthcre is a holding in Jim Cramer's Action Alerts PLUS member club.
Save 57% During Our Fall Sale. Join Jim Cramer's Action Alerts PLUS investment club to become a smarter investor. Click here to sign up and save!