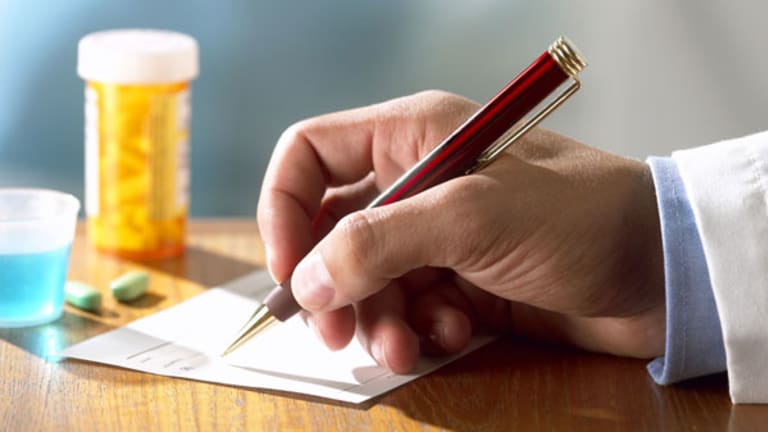 UnitedHealth Pays the Price
Some wonder if clients will leave even with CEO McGuire out.
UnitedHealth
(UNH) - Get UnitedHealth Group Incorporated Report
is paying a steep price for indulging its superstar CEO.
William McGuire, one of the most accomplished corporate leaders in recent history, must leave the company. McGuire resigned as UnitedHealth's chairman and will soon vacate his post as CEO after collecting backdated stock options that helped turn him into a paper billionaire. The company's stock jumped nearly 8,500% with McGuire at the helm.
UnitedHealth's top lawyer and five of its board members, beginning with the chairman of its compensation committee, are headed out the door as well.
The ousters come after independent reviewers uncovered significant evidence that McGuire had improperly pocketed in-the-money stock options and oversaw a generous compensation program that allowed others, including his popular right-hand man, to do the same.
Stephen Hemsley -- who has served as the company's second-in-command for years -- has been spared, however. Indeed, Hemsley is poised to become the company's next CEO when McGuire officially retires in December.
Analysts felt some measure of comfort as a result.
"While yesterday's announcement wasn't the best possible outcome for United's stock, it was pretty close," CIBC analyst Carl McDonald wrote after reviewing Sunday's announcements. "In our view, Hemsley has always been the key to this situation -- and since he's staying, McGuire's departure should not have a major detrimental impact on UNH's stock."
McDonald has an overweight recommendation and a $63 price target on UnitedHealth's shares. His firm hopes to secure investment banking business from the company over the next three months.
Despite the huge management shakeup -- and yet another regulatory filing delay -- UnitedHealth's stock barely moved at all on Monday. The shares, hammered in the past on much smaller developments, fell just 19 cents to $48.56 on Monday morning.
Damaged Goods
Still, some experts felt rattled by the damaging report.
"'Appalled' is the right word," declared Sheryl Skolnick, senior vice president of CRT Capital Group. "'Sickened' is another. ... For a company that has held itself up to be so pristine -- and then for it to turn out to be no better than anybody else in these option-dating fiascos -- makes it doubly troubling."
Independent reviewers determined that UnitedHealth had, in fact, backdated most of the stock-option grants the group had studied. They cited serious problems with huge grants made to McGuire and Hemsley in particular. They also raised questions about repriced stock options that had never been properly disclosed. Moreover, they determined that the company -- as a matter of policy -- had regularly backdated stock options given to employees who had just been hired or promoted.
McGuire and Hemsley agreed to let the company reprice some of their past stock-option grants from the lowest to the highest closing price of the year following the report.
In the meantime, the reviewers have also criticized a financial relationship between McGuire and the director most responsible for his compensation package. Notably, McGuire hired Williams Spears -- the chairman of his compensation committee -- to manage tens of millions of dollars held in trusts for his children. McGuire apparently never disclosed that arrangement to the board, let alone to ordinary shareholders.
Both McGuire and Spears have now officially left the board.
Political Fallout
The reviewers stopped short of blaming other board members for the company's problems, however, and seemed to clear Hemsley of any serious misconduct as well. Analysts felt relieved as a result.
"Hemsley has been well known to the market for many years, and his ascension dramatically limits the chaos and uncertainty that would have occurred had United's entire senior management team been pushed out," McDonald noted. "He is widely viewed as having the experience and stature to more than capably run United's operations."
Still, Skolnick points out that Hemsley oversees the very departments that enabled the improper stock-option grants to take place. As such, she says, he hardly looks like "manager of the year" right now.
Of course, Hemsley could inherit plenty of problems even if he survives the management shakeup. Notably, UnitedHealth's high-profile stock-option scandal -- now capped by the ouster of its wealthy CEO -- could seriously damage the company's reputation and threaten its relationship with important clients.
Deutsche Bank analyst Scott Fidel worries about UnitedHealth's dependence on AARP in particular.
"While United remains in strong financial condition and represents an ideal business partner for AARP from a business perspective given its leading position in Medicare, we would not entirely ignore the possibility of AARP looking to move away from this partnership should the political fallout from the options crisis intensify for United following the departure of Dr. McGuire," Fidel wrote on Sunday. "While we were already expecting political rhetoric would intensify coming into November, particularly given the recent decelerating momentum of the Republicans in Washington, the revelation of options backdating at the largest Medicare health insurer -- and corresponding sacking of the managed-care industry's most prominent CEO -- does not come at the most opportune time."
Nevertheless, Fidel continues to recommend UnitedHealth's stock because of the company's strong fundamental performance. His firm owns at least 1% of the shares itself. It has an investment banking relationship with the company as well.
Skolnick continues to maintain her fair market rating on UnitedHealth, however. Even with the big internal probe now over, Skolnick still feels uncertain about the company's future.
"The big question is whether UnitedHealth deserves a premium multiple without the vision of McGuire," she explains. "And the answer to that is no -- not until the company earns it."