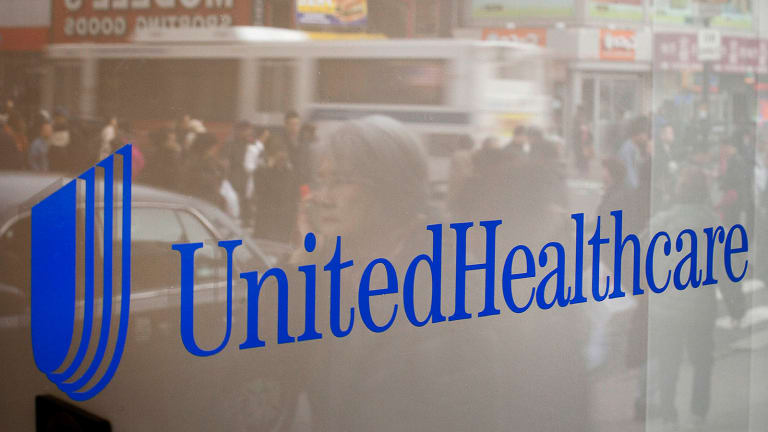 UnitedHealth Has More Room to Run: More Squawk From Jim Cramer
UnitedHealth is perhaps the most poised to benefit from a rollback of the Affordable Care Act, TheStreet's Jim Cramer said.
One of the hottest Dow stocks of the year has been UnitedHealth Group, (UNH) - Get Reportwith shares climbing over 37% for the year to date.
"I want to be in UNH," TheStreet's Jim Cramer stated on CNBC's "Squawk on the Street" Tuesday morning. One advantage Cramer noted is UNH standing pat when it comes to merging with another health/maintenance business. "They were the one that didn't," Cramer said.
"They also successfully extricated themselves from the Affordable Care Act," Cramer added. UNH announced in April its plan to drop coverage plans under the Affordable Care Act (Obamacare) in nearly every state by 2017.
"Maybe they are the [readiest] to be in the new regime, whatever that redo is" of the Affordable Care Act, Cramer argued. President-elect Donald Trump has adamantly stated his intentions to, at the very least, scale back Obama's health care plan.
"It is an inexpensive stock because it keeps beating the numbers. I know it always looks expensive on current numbers, but boy, I think there is more ahead," Cramer contended.