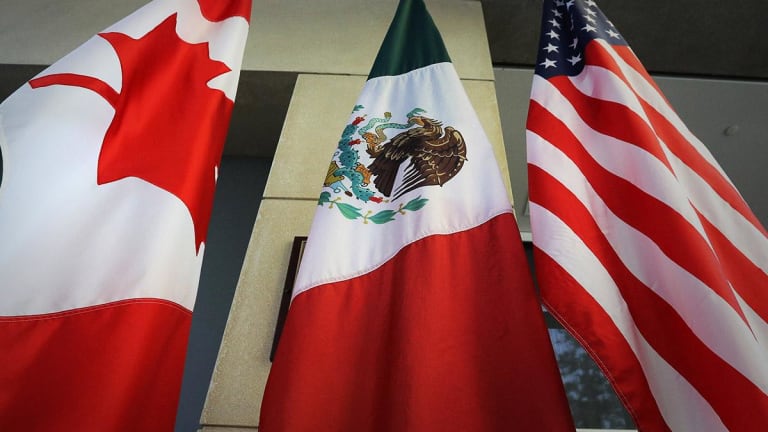 U.S. Reaches Deal With Mexico, Canada to Lift Aluminum and Steel Tariffs
The move could lead the three countries to officially ratify the renegotiated NAFTA agreement.
The U.S., Canada and Mexico have reached a deal to lift tariffs on aluminum and steel products, sources told Bloomberg, possibly clearing the way for the ratification of the renegotiated North American Fair Trade Agreement. 
The tariffs could be lifted as soon as 48 hours after the deal is announced, which could come as early as Friday. Canadian Prime Minister Justin Trudeau is traveling Friday to Hamilton, Ontario -- the country's hub for steel production -- and could announce a deal when he arrives.  
The agreement would lift the 25% steel and 10% aluminum tariffs the U.S. placed on Canada and Mexico last year. The tariffs led to retaliatory duties from the two countries on U.S. farming goods. 
The trade standoff has hampered the Trump administration's attempts to get its renegotiated NAFTA agreement approved by Congress. U.S. Trade Representative Robert Lighthizer briefed lawmakers in Congress that an announcement of a deal is pending, Bloomberg reported.