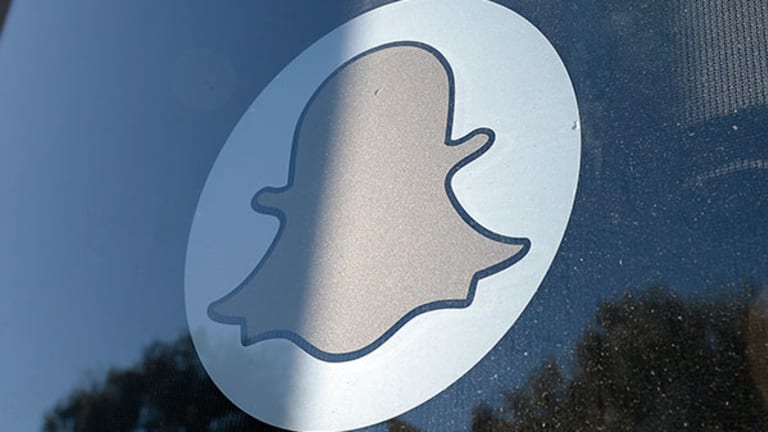 Unicorns Could Go Public in Greater Numbers After Snap's 2017 IPO
With highly valued start-ups delaying their initial public offerings, the Snapchat parent's debut may encourage others to follow suit.
If Snapchat parent Snap goes public next year as expected, bigger unicorns with higher valuations may feel the pressure to follow suit.
After rejecting a $3 billion acquisition offer from Facebook in 2013, the virtual-messaging service plans to make its public debut after changing its corporate name to Snap from Snapchat.
Facebook is a holding in Jim Cramer's Action Alerts PLUS Charitable Trust Portfolio. See how Cramer rates the stock here. Want to be alerted before Cramer buys or sells FB? Learn more now.
The IPO could value the mega-unicorn at $25 billion or more, The Wall Street Journal reported.
In May, venture capital firms valued Snap at $17.8 billion.
The number of unicorns that have gone public fell to 5 last year from 11 and until June this year, the 2016 total was zero. So far, the biggest unicorns such as Airbnb and Uber Technologies have remained out of the public eye and don't intend to go public anytime soon.
Uber Technologies' latest valuation is a whopping $68 billion.
Recently, Uber Technologies Chief Executive Travis Kalanick told Kai Diekmann, editor in chief of German newspaper Bild, that he is "going to IPO as late as humanly possible."
There seems to be no shortage of funding for Airbnb or Uber Technologies.
Airbnb, the apartment-sharing unicorn, received a $1 billion debt facility from some big U.S. banks. The San Francisco-based company was valued at $25.5 billion in its last valuation in 2015.
Recently, ride-hailing giant Uber Technologies raised as much as $3.5 billion from Saudi Arabia's Public Investment Fund. 
Not going public allows high-valued start-ups to remain unregulated and well-cushioned amid a climate of easy money. They are also not legally bound to release financial data publicly or face the regulations required when listed on a stock exchange.
Going public means that such firms will be tested for their cited valuations through market discipline and rigor. A successful start-up after going public needs to constantly grow to retain investors' confidence.
Staying private for too long can create more damage to the image of a company. But going public with a weak business model and not living up to investors' expectations could make matters much worse. 
The right IPO pricing and timing are critical to the future valuation of a company. 
Facebook and Twitter are examples of start-ups that have a different standing in the market years after they went public.
In May 2012, Facebook went public at $38 a share and was valued at more than $104 billion. The company had its share of roller coaster rides, but its stock now trades at three times more than its IPO price.
Facebook has a market capitalization of $367.06 billion, making it the fifth most valuable most valuable company in the world. 
Twitter is a different story, however. The company went public at $26 in September 2013 and saw the share price open at $45.10 due to strong investor demand.
The social network in 2013 was valued above $24 billion and had a promising start. But it quickly became too expensive too early and reported losses in 2014. 
Twitter now has a market cap of $11.71 billion, with the stock trading at about $17, way lower than its IPO price. Shares have fallen this year after Alphabet's Google, Salesforce, Verizon Communications and Walt Disney declined to buy it.
Alphabet is a holding in Jim Cramer's Action Alerts PLUS Charitable Trust Portfolio. See how Cramer rates the stock here. Want to be alerted before Cramer buys or sells GOOGL? Learn more now.
This article is commentary by an independent contributor. At the time of publication, the author held no positions in the stocks mentioned.