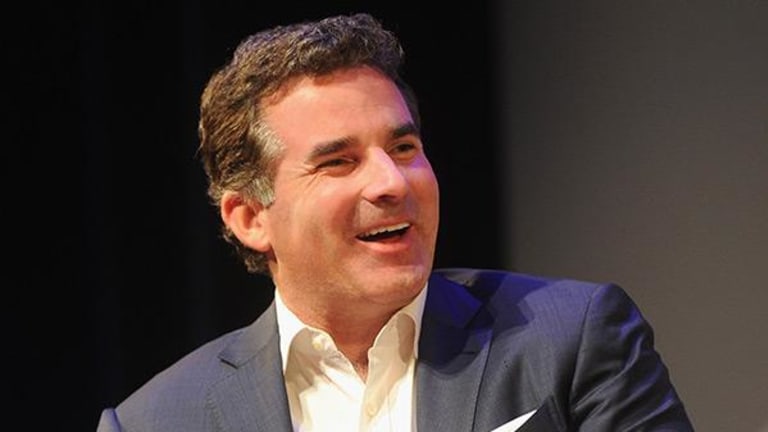 Under Armour's Founder: Nike Doesn't Fight Fair
It's tough out there, Kevin Plank.
Talk about some sour grapes. 
Under Armour Inc. (UA) - Get Report CEO Kevin Plank has kept a low profile this year as his company's stock has taken a beating, but in a recent interview he bashed arch-rival Nike Inc. (NKE) - Get Report for not "fighting fair."
"We have great respect for them, what they do," Plank said on NBC's Today Show on Sunday, adding, "They don't fight fair." 
Nike's revenue is about six times larger than Under Armour's, and "big companies do what big companies do," Plank explained. "They've got more money. When we run a commercial, we've got one shot. The person has to be great. It has to hit."
Geist referenced Under Armour hitting "a little bit of a roadblock that has scared Wall Street", mainly several weak quarters in row. Shares of Under Armour have crashed about 40% over the past year.
"I think we found that there's a bit of a shifting market that has happened in the marketplace where, you know, the obligation of brands is to make sure that first of all, freshness and newness, whoever makes the best product, is going to win, and there are all these things converging at one moment in time," Plank said.
Under Armour's shares were up 1.3% to $19.91 by Monday's close.
Visit here for the latest business headlines.
Read More Trending Articles:
Jim Cramer on Oil, Amazon, Nvidia, Advanced Micro Devices, Bed Bath & Beyond, Mondelez, Citigroup, Starbucks, Caterpillar, Nucor, U.S. Steel and Bitcoin
Could Walmart Shock Everyone By Spending Over $70 Billion to Buy Costco to Take on Amazon? Well...
Kroger Thinks Amazon Will Make One Massive Change to Whole Foods