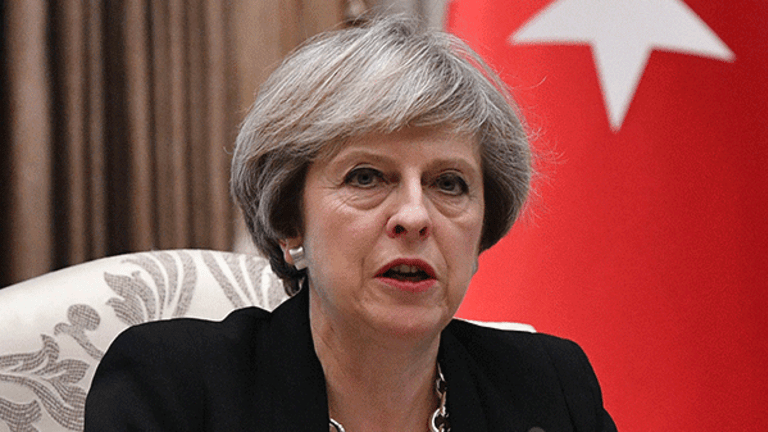 UK's May Calls on China to End North Korea's 'Illegal, Provocative' Weapons Tests
Theresa May supported UN condemnations of Pyongyang.
UK Prime Minister Theresa May called on China to increase efforts to end North Korea's "illegal and provocative" weapons testing during a visit to Japan, the BBC reported.
May offered support for United Nations condemnation of Pyongyang's recent actions and suggested China could put more pressure on nearby North Korea by facilitating extended sanctions. China's foreign ministry said the focus should be on reducing tension, not "chanting about sanctions."
May visited Japan one day after North Korea launched a long-range missile over the northern part of the country. In addition to hashing out concerns over the North Korean nuclear threat, May and Japanese Prime Minister Shinzo Abe discussed trade between the countries post-Brexit.
More of What's Trending on TheStreet: