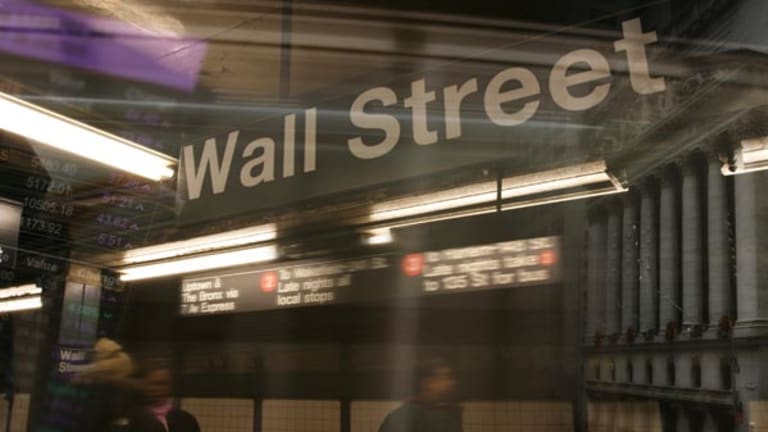 UBS, Facebook IPO, Exxon Mobil: Hot Trends
An ex-trader of UBS accused of unauthorized trading pleads not guilty to all charges at a hearing in London.
NEW YORK (
) -- Popular searches on the Internet Monday include
UBS
(UBS) - Get Report
on news that the ex-trader accused of unauthorized trading has pleaded not guilty to all charges at a hearing in London.
Kweku Adoboli is accused of causing UBS $2.3 billion in losses through fraud and false accounting. The trader was arrested after the bank questioned Adoboli about the risk of large losses from several of his trades on Sept. 13. He has been in custody since Sept. 15. The bank alleges that Adoboli, who worked as a director of exchange-traded funds, created fake positions and falsified records on ETF transactions. Adoboli faces a maximum of 10 years in prison if convicted.
The case led to the resignation of then-CEO Oswald Gruebel.
Facebook
is trending as the social networking giant is rumored to be planning to file for its initial public offering, perhaps as early as this week.
The company is reportedly planning a valuation in the range of $75 billion to $100 billion, with some speculation that Facebook will price itself at the low end of that valuation to make itself more attractive to investors. The deal could raise as much as $10 billion.
An IPO of this size would rank Facebook among the world's largest public companies. The company could file with the
Securities and Exchange Commission
as early as Wednesday, with the IPO taking place in only a few months.
Facebook is reportedly considering
Morgan Stanley
(MS) - Get Report
to lead the deal, while
Goldman Sachs
(GS) - Get Report
may also be involved.
Exxon Mobil
(XOM) - Get Report
is another popular search as the company is selling its Japanese unit to its partner
TonenGeneral Sekiyu
in a $3.9 billion deal.
TonenGeneral will buy 99% of the shares of Exxon's Japanese refining and marketing business, Yugen Kaisha. TonenGeneral, which imports and distributes Exxon oil in Japan, attributed the deal to the need to improve efficiency. Oil demand in Japan has been on the decline for over a decade. ExxonMobil's stake in the company will drop from 50% to 22%.
The transaction is expected to be completed by June 1.
The chatter on Main Street (a.k.a. Google, Yahoo! and other search sites) is always of interest to investors on Wall Street. Thus, each day, TheStreet compiles the stories that are trending on the Web, and highlights the news that could make stocks move.
-- Written by Brittany Umar
.
Brittany joined TheStreet.com TV in November 2006 after completing a degree in Journalism and Media Studies at Rutgers College. Previously, Brittany interned at the local ABC affiliate in New York City WABC-TV 7 where she helped research and produce On Your Side, a popular consumer advocacy segment.