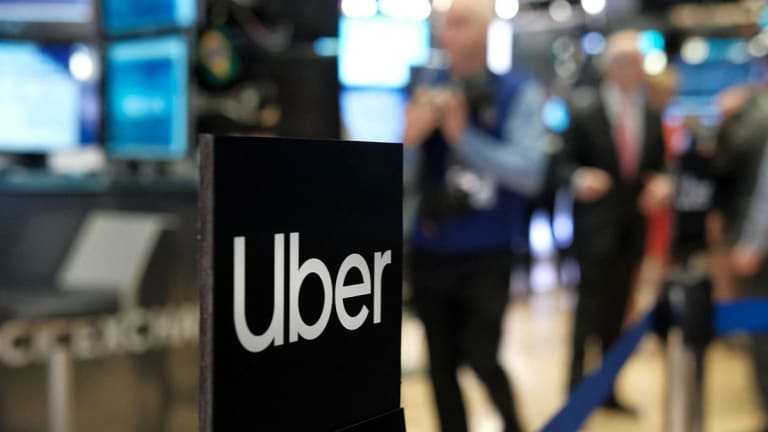 Uber to Lay Off 400 Employees in Marketing Division
Since its May public offering, Uber shares have languished below its $45 per share IPO price amid questions about its profitability prospects.
Uber (UBER) is downsizing. 
The ridehailing firm laid off 400 employees across 75 offices in its marketing group, the New York Times reported on Monday just before the market's close, citing Uber. Uber shares were down 1% on Monday to $43.88.  
Since Uber's May 10 IPO, its stock has largely hovered below its IPO price of $45 per share. Investors have questioned Uber's heavy losses and ability to eventually turn a profit. In May, Uber reported a first quarter loss of $1 billion and flattening revenue growth compared to past quarters.
Both Uber and its U.S. rival, Lyft (LYFT) , have spent heavily on marketing and other incentives, such as discounts and promotions, to lure both drivers and customers to their platforms. Prior to Monday's layoff, Uber's marketing division had more than 1,200 people according to the New York Times.
Last week, two members of Uber's board of directors, Ariana Huffington and Matt Cohler, also announced their departures from the board.  
Uber could not be immediately reached for comment for this story.
Save 76% with our Summer Break Sale. Subscribe to our premium site Real Money and become a smarter investor! Click here today to sign up!