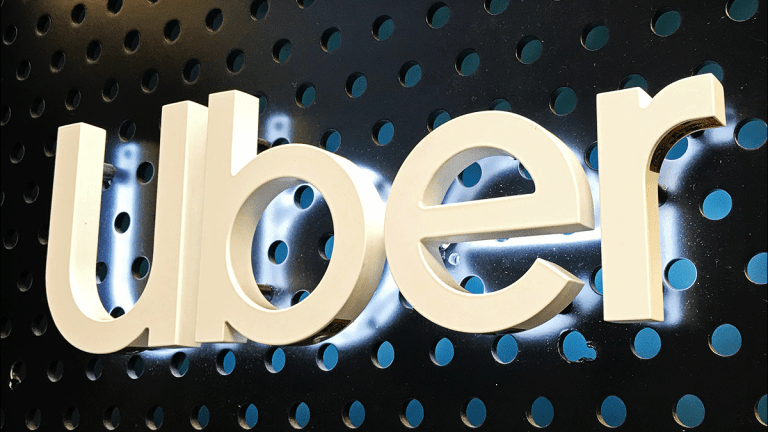 Uber Gets $650 Million New Jersey Tax Bill; State Says It Misclassified Drivers
The ride-sharing company disputes the state's claim that it should classify its drivers as employees, not independent contractors.
Uber (UBER) - Get Report got a $650 million bill from New Jersey for four years of back taxes due to what the state says is the ride-sharing company misclassifying its drivers as independent contractors rather than employees. 
Uber and subsidiary Raiser LLC were assessed a $523 million tax bill, as well as another $119 million in interest and penalties, according to a New Jersey Department of Labor and Workforce Development letter sent to the company that was obtained by Bloomberg. 
The New Jersey labor department has been pursuing Uber for unpaid employment taxes for four years, according to the letter. 
In 2015 New Jersey told Uber that it had obtained a court judgment of $54 million against the company for overdue unemployment and temporary disability insurance contributions. That judgment is part of the $650 million total, the company said. 
"We are challenging this preliminary but incorrect determination because drivers are independent contractors in New Jersey and elsewhere," an Uber spokesperson told TheStreet. 
Besides what observers say is the lack of a clear path to profitability, one of Uber's biggest overhangs has been uncertainty about the legal status of its policy of classifying its drivers as independent contractors instead of as employees who would be eligible for benefits. 
The tax bill could be exorbitant considering how much business Uber actually does in New Jersey. By some estimates, if the company owed that much in disability and unemployment insurance taxes, it would have to have generated more than $4 billion of annual revenue in New Jersey alone. 
The San Francisco company is expected to generate $14.17 billion of revenue companywide in fiscal 2019.
California also has been at odds with Uber on the subject. A state law going into effect Jan. 1 lays out a three-part definition of independent contractors.
Uber says its drivers are independents. And plenty of other industries are assessing how the law affects them, and some are pressing the state legislature to exempt them.
Uber shares at last check were down 2.1% at $26.16.