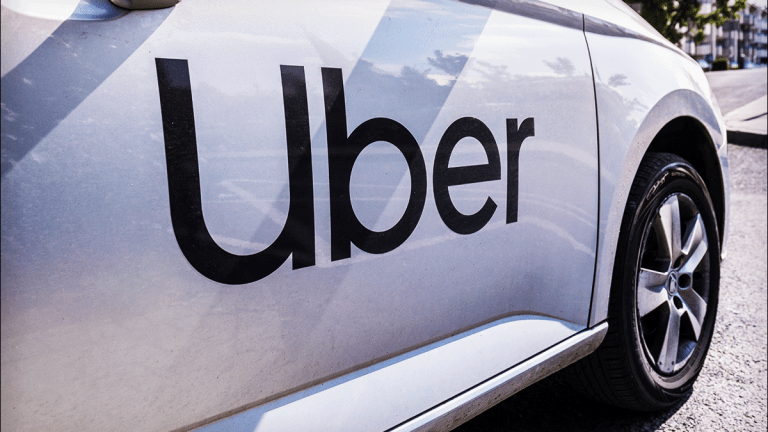 Uber Stock Price Action This Fall Is Busted; Here's the Strategy for Investors
The shares are rebounding on Nov. 26 -- but investors should pump the brakes.
Uber Technologies (UBER) - Get Report  this week is getting attention for the wrong reasons, particularly yesterday's report that the ride-sharing company lost its license to operate in London, one of its biggest markets.
Transport for London said it would not renew the San Francisco company's license after a two-month probationary period that started in September.
Among other issues, the regulator found that drivers with faked identities completed more than 14,000 trips between late 2018 and early 2019. 
Uber has 21 days to appeal the decision and will continue to operate in the meantime.
The London licensing issue is the latest blow to a company that's seems under pressure from many sides: CEO Dara Khosrowshahi earlier this month took heat for calling the Saudi murder of journalist Jamal Khashoggi a "mistake"; labor groups are pushing to reclassify Uber drivers as employees rather than independent contractors, and investors are growing impatient over wide quarterly GAAP losses.
Shares of Uber fell on the news yesterday, but they're rebounding today, up more than 3% as of this writing.
But beyond all the fundamental pressures on shares of Uber right now, there's another less nuanced problem for investors in the ride-sharing giant: The price action is busted this fall.
To figure out what's going on -- and how to trade the stock in the final stretch of 2019 -- we're turning to the chart for a technical look.
You don't have to be a technical trading whiz to figure out what's been going on with Uber's price action here. Since the shares hit the public markets back in May, Uber's stock has lost a third of its value.
For comparison, the S&P 500 is up more than 10.5% on a total-return basis over that time frame.
More to the point, Uber's selloff has been incredibly orderly. The shares all along have been corralled by a well-defined down-trending price channel, selling off on every test of trend-line resistance on the way.
Now, as Uber tests trend-line resistance for the fifth time since its IPO, investors still would do well to steer clear.
Relative strength, an indicator of Uber's performance versus the broad market, continues in a down trend of its own, signaling that this stock's underperformance wasn't some isolated event. The shares continue to systematically underperform the S&P, even now.
And with the shares bumping up against trend-line resistance this week, we're at a point where risk is the highest. A tumble back to trend-line support at the bottom of the price channel is a real risk here.
What would have to happen for Uber to finally become a buy? Simple: a material breakout above the top of the down trend that's harangued the shares since shortly after the IPO.
Until then, it makes sense to avoid shares of Uber.
This article is commentary by an independent contributor. At the time of publication, the author held no positions in the stocks mentioned.