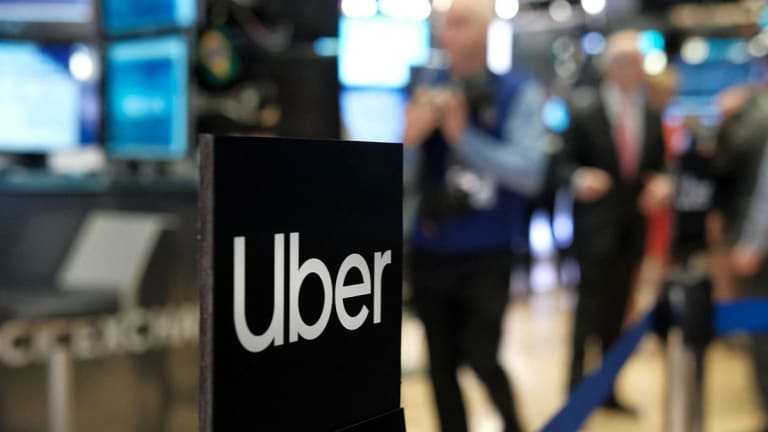 Uber: Mediocre Growth, Very Pricey and Worth Avoiding
Unimpressive growth combined with huge losses and an expensive valuation makes Uber a stock to be avoided.
Uber's  (UBER)  second-quarter results shocked investors and were met with an aggressive selloff in shares of the San Francisco ride-hailing giant. 
CEO Dara Khosrowshahi worked hard to calm investors during Uber's earnings call, highlighting the company's determination to grow scale and deliver efficiencies rather than simply work on price discounts for its journeys.
Nevertheless, for now Uber's shares remain expensive and are best avoided.
Uber's Vision to Improve Efficiencies
Uber continues to improve its technology, drive efficiencies and grow rapidly. Khosrowshahi reminded investors that at the scale at which Uber is operating, to see gross bookings still growing at 37% year over year reflects the management team's hard work.
Moreover, Khosrowshahi declared that Uber still has plenty of runway toward improving how it leverages its incentive and marketing spend.
Separately, Uber's big opportunity is likely to come from Uber Eats. The service was up 43% year over year in the second quarter and was a big driver of Uber's consolidated adjusted net revenue growth.
Growth Rates Are Mediocre
Uber has a plethora of different metrics it reports to investors, which rather than adding to its transparency in reporting do quite the opposite and distort the overall picture. Investors attempting to understand Uber's overall dynamics should focus on Uber's adjusted net revenue.
As presented above, we can see Uber's decelerating adjusted net revenue trend. Furthermore, Khosrowshahi highlighted to analysts and investors that Uber's second-quarter results had an adjusted net revenue figure of 12%. However, once Uber adds back its one-off driver appreciation award tied to its initial public offering and excludes currency, the figure improves to growth of 26% year over year (as shown in the graph). 
Profit Margins Are Unimpressive
During Uber's earnings call, Khosrowshahi told shareholders they should not pay too much attention to "old-fashioned" bottom-line measures. That even as the CEO said Uber's first-half 2019 adjusted loss before interest, taxes, depreciation and amortization came in at $1.5 billion and the second-half losses are expected to be just as bad. Uber was focused further afield.
Uber said its core platform contribution margin better represents what Uber is trying to achieve. And Uber asserts that at large scale it should bring massive profit.
As we can see above, Uber's core platform contribution margin (as a percentage of adjusted net revenue) has improved markedly.
Valuation - No Margin of Safety
Superficially, Uber appears to be trading at a discount to Lyft (LYFT) . But not only are Lyft's operations growing significantly faster, its losses are much smaller.
Consequently, Uber in fact is substantially more expensive than Lyft, with no realistic path toward GAAP profitability in the foreseeable future. 
The Bottom Line
For now, investors are still willing to give Uber the benefit of the doubt.
Uber has an exciting business proposition. But it's difficult to rationally argue that Uber's shares are priced with enough margin of safety to make for a positive risk/reward investment. With plenty of less exciting but vastly cheaper opportunities elsewhere, investors would do best to avoid Uber at present.
The author holds no position in the stocks mentioned in the article.