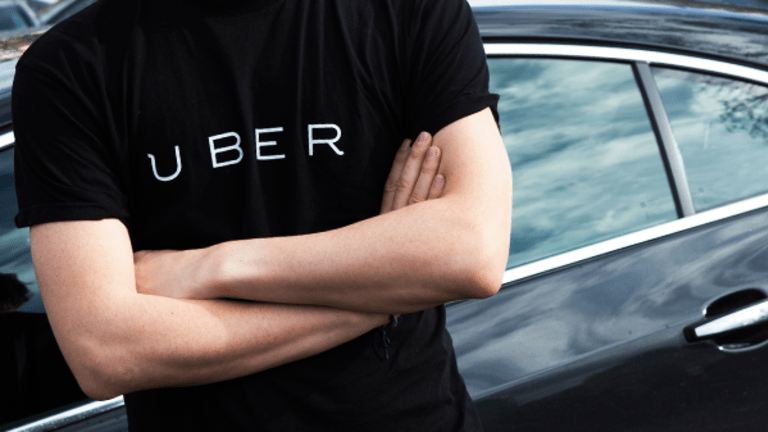 Here's How Much Cash Uber Has Left After It Narrowed Its Losses
Uber's barrage of negative news doesn't seem to be making a dent in its business.
Uber's barrage of negative news doesn't seem to be making a dent in its business.
If investors were worried that Uber Technologies Inc.'s seemingly endless controversies would hurt its business, that doesn't seem to be the case just yet. 
The embattled ride-hailing startup narrowed its losses by nearly 9% in the second quarter, while bookings, trips and revenue continued to climb year-over-year, according to Axios.
Uber said it had a net loss of $645 million, down from a loss of $708 million in the first quarter and $991 million in the fiscal 2016 fourth quarter. Even though losses shrunk 14% year-over-year, it's still a sizable amount standing in the way of its path to profitability.  
Revenue came in at $1.75 billion, up from $1.5 billion in the first quarter and about $800 million during the same period one year ago. Gross bookings, or total money collected by fares, jumped 17% quarter-over-quarter to $8.7 billion -- double the amount from a year earlier. 
Meanwhile, global trips on the app shot up 150% year-over-year. This number excludes China, where Uber last year ceded the market to Chinese ride-hailing giant Didi Chuxing, but it includes Russia, Axios noted. Uber in July announced it would partner with Yandex, the Russian search engine's ride-hailing division. 
Uber has $6.6 billion cash on hand, compared to about $7.2 billion in the first quarter. 
The positive results come amid a largely turbulent year for Uber. Earlier this year, the company faced several bouts of widespread public criticism during the #deleteUber movement, when more than 200,000 users deleted their accounts on the app. On top of that, a blog post from former engineer Susan Fowler, with included allegations of sexual harassment, spurred several investigations into the company's toxic workplace culture, a stream of executives fled the company and, ultimately, former CEO Travis Kalanick resigned from his role. Uber is now in need of a CEO, COO, CFO, CMO and SVP of engineering. 
Uber, which is valued at about $68 billion, has also been with waning confidence among investors. Late Tuesday, it was discovered that four mutual funds had slashed their stakes in the company by as much as 15%.
More of What's Trending on TheStreet: