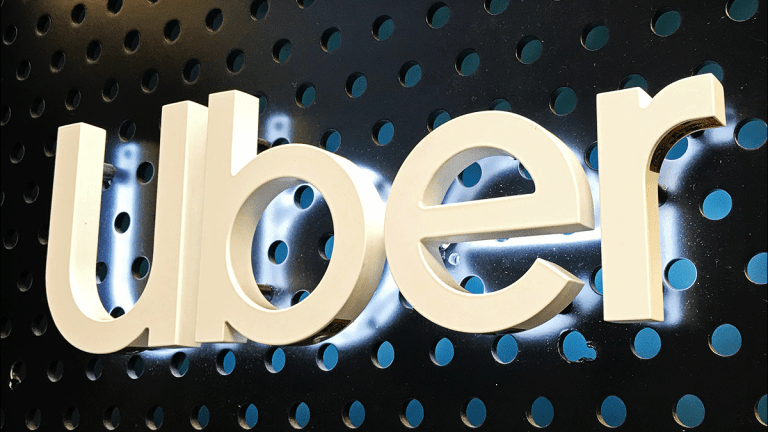 Uber 'Turning Corner' Toward Profit, Stifel Says, Upgrading Stock to Buy
Break-even is much closer than it was six months ago, analyst Scott Devitt wrote.
Uber (UBER) - Get Report shares are rising Friday after the company was upgraded to buy at Stifel, which says the San Francisco ride-sharing company is turning the corner on the path to profitability. 
Uber was upgraded to buy from hold with a $34 price target, which indicates a potential 15% upside from the stock's Thursday closing price of $29.46. 
The shares are up 1.8% in the premarket after finishing the Thursday regular session up 5.1%.
Stifel analyst Scott Devitt sees "signs of sustainable improvement" in the company's fundamentals.
"We like Uber's growth opportunity, scale, and market leadership in most regions, with an opportunity to consolidate some international markets," Devitt wrote.
"Some competitive rationalization in ride-sharing and related progress in reining in costs has pulled forward break-even expectations meaningfully versus six months ago."
The stock, which has fallen 13% over three months, is at an attractive entry point, according to Devitt. 
On Monday, the Tel Aviv ride-sharing company Gett said it would close its New York operation, Juno, and enter a partnership with Lyft. (LYFT) - Get Report
In addition, Uber CEO Dara Khosrowshahi disclosed his first insider open-market purchase of Uber stock.
On Nov. 18 Khosrowshahi paid $6.7 million for 250,000 shares of Uber, an average price of $26.75. Khosrowshahi now owns 1.53 million Uber shares. 
Earlier this week, the company's chief product officer announced that he is departing the company. 
The CEO landed in hot water earlier this month after he called the murder of journalist Jamal Khashoggi a "mistake" by the Saudi Arabian government. 
Khosrowshahi was asked about the Saudi government because it is Uber's fifth largest stakeholder and the head of the country's sovereign-wealth fund sits on Uber's board. 
He later told Axios: "I said something in the moment that I do not believe. When it comes to Jamal Khashoggi, his murder was reprehensible and should not be forgotten or excused."