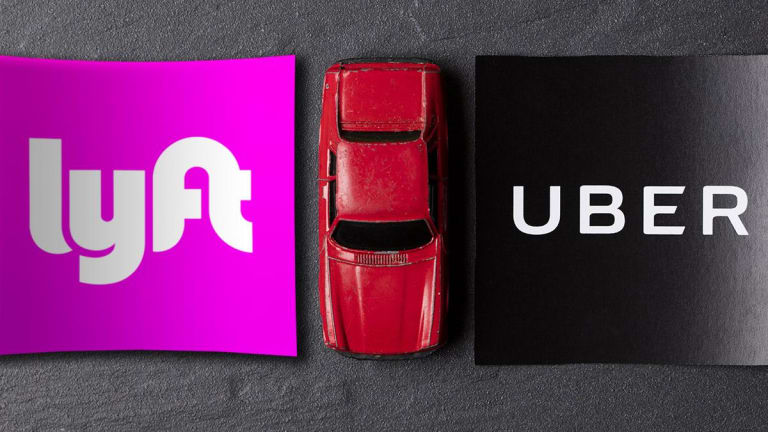 Uber's IPO Price May Signal Unease With Fast-Growing but Unprofitable Firms
Lyft's poor performance since its IPO likely influenced Uber's pricing, which was lower than had been suggested in recent months.
As it turns out, earlier reports of Uber's valuation may have been exaggerated.
In its much-anticipated IPO, Uber has set a price range of $44 to $50 per share, which would value the company at about $85 billion. That's a steep reduction from earlier valuations between $100 billion and $120 billion that were floated in late 2018 and earlier this year. 
In a letter to investors, Uber CEO Dara Khosrowshahi made the case that, despite posting a first quarter loss of $1 billion on $3 billion in sales, the ridehailing giant has a long growth trajectory ahead of it.
"Today, Uber accounts for less than one percent of all miles driven globally. Just a small percentage of people in countries where Uber is available have ever used our services," Khosrowshahi wrote.
Whether investors will get on board with that concept is unclear. 
Lyft's reception by investors hasn't helped. Since ending its first day of trading on March 29 at $78.29, Lyft (LYFT) - Get Report has lost more than 27% of its value and earned a number of bearish takes from analysts.
According to Pitchbook analyst Asad Hussian, investors are feeling gun-shy about pouring money into companies that might not turn a profit for a very long time.
"We believe that recent price reductions for both Uber and Lyft may be indicative of investor hesitance to invest in highly capital-intensive, deeply unprofitable and untested business models at this late stage of the economic cycle," he said. "Companies like Uber and Lyft have not been tested during a downturn, and we think the true test for this market will be how these companies respond whenever the cycle rolls over."
By contrast, shares of fellow tech unicorn Pinterest (PINS) - Get Report , which has sharply reduced its losses in recent quarters, are up 23% from their closing day price on April 18, when the stock debuted.
Hussian noted that many tech companies are emulating an Amazon-esque model that favors aggressive top-line and user growth in the near term, and profitability later. 
The success of Uber's IPO will hinge on how well Uber can sell that message.
"We believe a successful IPO will be predicated on Uber's ability to convince investors that it has a long runway of growth ahead of it, and eventually, a clear path to profitability," Hussain added.