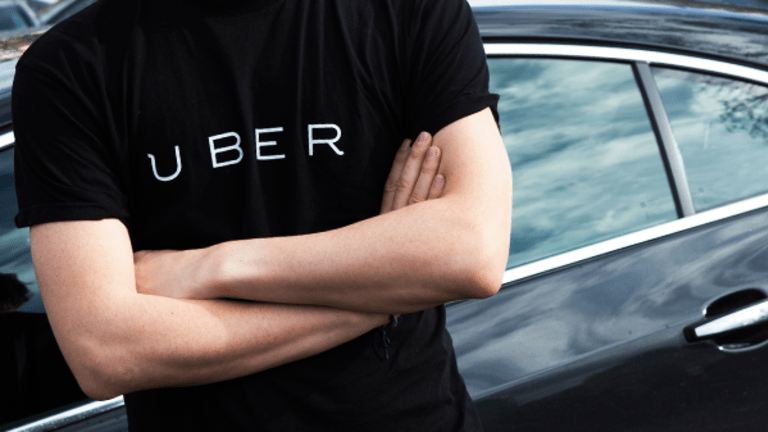 Uber Investors Say They'll Continue to Back the Embattled Tech Unicorn
Early investors in the ride-hailing startup believe it can weather the storm of recent controversy on the path toward an IPO.
Uber's seemingly endless controversies came to a head on Tuesday as CEO Travis Kalanick said he'd take a leave of absence from steering the ride-hailing startup and former U.S. Attorney General Eric Holder's law firm delivered its 13-page report on the company's toxic workplace culture. 
The deluge of negative headlines concerning issues with sexual harassment (an Uber board member even resigned on Tuesday after an inappropriate remark made when fellow board member Arianna Huffington was discussing the Holder report), a lack of diversity and shady business tactics have generated speculation about how much more controversy Uber's investors, employees, customers and partners can handle before it begins to jeopardize the company's future. According to a few of Uber's early investors, not everyone has lost hope in the tech unicorn just yet. 
Mitchell Green, a partner at Lead Edge Capital that invested in Uber at the $40 billion valuation in 2015, told TheStreet the company's original value hasn't changed despite its internal and external turmoil. 
"Even if I hated the company I wouldn't exit my investments," Green explained. "[The issues] truly haven't affected the business at all." 
Uber is currently valued at approximately $70 billion, making it the highest-valued private technology company in the U.S. Driving Uber's skyrocketing valuation is that it raised $9 billion in equity and another $1.6 billion in debt over 15 rounds in a six year period, which is considered unprecedented for a private company. Additionally, Uber's finances have remained mostly stable amid the PR nightmare, which has pleased nervous investors. 
"The core business is solid," Bradley Tusk, founder of Tusk Ventures, who was an early adviser to and investor in Uber beginning in 2011, told TheStreet. "They're doing really well. So the challenge isn't running the platform, the challenge is running the overall company." 
Tusk wouldn't comment on the size of his stake in Uber beyond saying it's at least a nine-figure investment. 
The Holder report recommends that Uber begin an earnest search for a chief operating officer that can be a "full partner" to the CEO, handling most of the day-to-day operations and effectively reducing the scope of Kalanick's duties as CEO should he return to the company in that capacity. Tusk said it's important that Uber bring in a seasoned COO, as well as appoint people who "intuitively understand" the business in other vacant high-level positions. 
If Uber's board of directors can improve the optics around the company, there's "no reason" the company won't be positioned for a successful IPO later on down the line, Tusk added. 
Green said people inside the company have been pleased with Uber's hiring of former Harvard Business School professor Frances Frei as its new senior vice president of leadership and technology, as well as the promotion of David Richter, who Uber named to succeed Emil Michael, the company's former senior vice president of business. 
Uber investors Mitch and Freda Kapor of Kapor Capital also penned a letter about the Holder report on Tuesday. The pair publicly criticized Uber in February, saying the company had to deal with its toxic workplace culture. In the letter on Tuesday, the investors said they were encouraged by the report's recommendations, but that Uber should remain transparent about how it plans to implement the suggestions. 
"Our stated hope all along was that Uber could leapfrog other companies to be a real leader in diversity and inclusion," the Kapors wrote. "At this point we believe that the company deserves some room to put the plan into effect and show us what can be done."
Visit here for the latest business headlines.
Worried about how to pay for your golden years? Ken Fisher, founder of Fisher Investments, and TheStreet's Jim Cramer will tell you what you need to know in a June 21 webinar on the market trends that are shaping retirement planning today. Register here for the event, which starts at 11 a.m. ET.
Editors' pick: Originally published June 13.