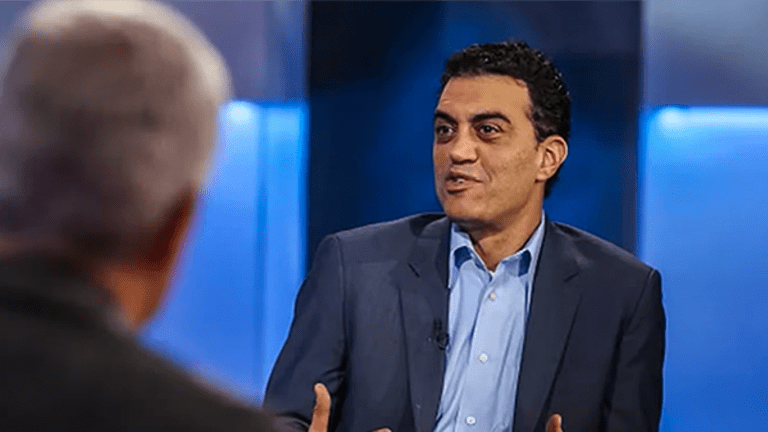 'Uber Has a Long Way to Go to Achieve All That It Can,' Says Outgoing Top Executive
Emil Michael, Uber's longtime business chief, broke the news in an email to employees on Monday.
Emil Michael, Uber's longtime business chief, broke the news in an email to employees on Monday.
Updated from June 11 with additional information.
Emil Michael, Uber's chief business officer and number two executive to CEO Travis Kalanick, is leaving the ride-hailing service amid an ongoing investigation into its workplace culture. 
In an email Michael sent to employees on Monday, the long-time top executive said David Richter, Uber's vice president of strategic initiatives, would take over his role effective immediately. The news was first reported by The New York Times. In his four years at Uber, Michael oversaw strategy initiatives including mergers, acquisitions and fundraising. 
"Uber has a long way to go to achieve all that it can and I am looking forward to seeing what you accomplish in the years ahead," Michael said in the letter. 
Kalanick is also reportedly considering taking a leave of absence from the company.
To say Uber is hemorrhaging talent may be a gross understatement. Uber told employees this week that more than 20 people have been fired after a company investigation into harassment claims, marking one of the most aggressive responses by the ride-hailing startup to its controversy thus far.
The company announced in February that it was commissioning a pair of investigations into allegations of discrimination and sexual harassment made by Susan Fowler, a former engineer at the company. Lawfirm Perkins Coie LLP presented the results of its investigation to Uber employees on Tuesday, which focused on how to resolve the allegations of bullying, retaliation and sexual harassment.
Perkins Coie said there are 31 employees in counseling or training, while seven received written warnings from the company.
The findings come as Uber is awaiting the results of an investigation of similar nature being conducted by former U.S. Attorney General Eric Holder. That report is due out early this coming week, and will focus on how to fix broader issues surrounding the company culture at Uber.
The deluge of negative headlines in recent months have led to a stream of departures from high-profile executives at the company, including Uber's head of finance, Gautam Gupta, earlier this month, as well as vice-president of product Ed Baker, Uber president Jeff Jones, vice-president of engineering Amit Singal, policy and communications chief Rachel Whetstone and head of mapping Brian McClendon. The company is now looking for a chief financial officer and a chief operating officer as it considers an initial public offering.
According to experts, the latest round of firings are likely just the tip of the iceberg of Uber's response to the investigations. Tim Bajarin, president of tech research firm Creative Strategies, said more employees will probably be fired in the coming weeks.
"I can't imagine that this is the final number," Bajarin told TheStreet. "I think a big part of this was making sure they had the legal basis to do so. As they get more and more solid evidence to take action, I absolutely believe there will be more firings in the future."
Visit here for the latest business headlines.