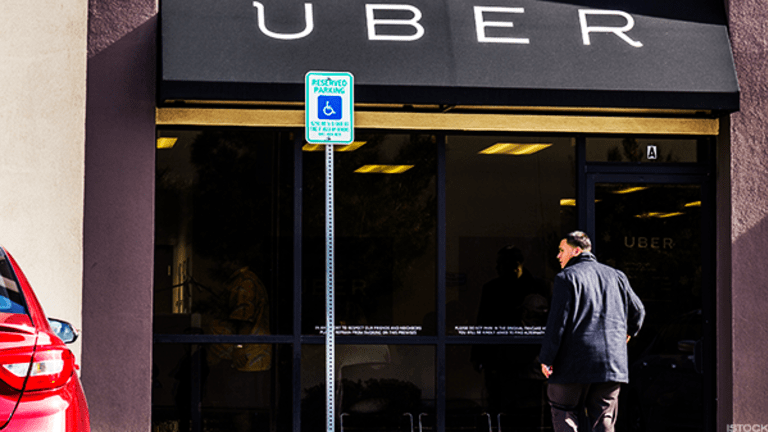 Uber Co-Founder Garrett Camp: Recent Controversies Are a Result of 'Serious' Growing Pains
The ride-hailing firm's rapid growth got in the way of its ability to develop policies that 'every company needs' to succeed, Camp says.
The ride-hailing firm's rapid growth got in the way of its ability to develop policies that 'every company needs' to succeed, Camp says.
Uber Technologies Inc. cofounder Garrett Camp says the embattled ride-hailing startup's broken company culture may be a result of some "serious" growing pains that quickly got out of hand. 
In a blog post on Tuesday, Camp detailed how he believes Uber can survive the recent string of controversies that have forced CEO and cofounder Travis Kalanick to take a leave of absence, spurred two separate investigations into harassment claims and resulted in a steady stream of executive departures over the last several months. Camp isn't involved in the day-to-day operations at Uber, but Kalanick credits Camp with forming Uber's main purpose of a high-end ride-sharing service. 
Camp noted that a lot has changed since Uber was founded in 2009. As Uber grew at a lightning fast clip, he said some problems started to emerge. Uber has been at the center of the "steroid era of startups," having raised $9 billion in equity and another $1.6 billion in debt over 15 rounds in a six-year period, which is "unprecedented for a private company," said Simon Rothman, a partner at venture capital firm Greylock Partners, in a blog post.
"Over the years, we have neglected parts of our culture as we have focused on growth," Camp explained. "We have failed to build some of the systems that every company needs to scale successfully. But what matters now is that we know what needs to be changed." 
"We must update our core values, listen better to employees and riders, and prioritize our drivers," he added. 

Uber cofounder Garrett Camp.
Uber on Tuesday announced that it was beginning a 180-day plan to make the driving experience "more flexible and less stressful." As part of that plan, Uber said it will now allow riders to tip drivers in Seattle Minneapolis and Houston, with additional cities coming in the next few weeks. The company also said it will shorten the rider cancellation window, making it so that drivers receive a cancellation fee after two minutes, instead of five minutes. 
Camp acknowledged that part of Uber's problem was that it didn't listen well enough to individuals that helped it grow, like "our team and especially our drivers." 
"In a highly competitive market it is easy to become obsessed with growth, instead of taking the time to ensure you're on the right path," Camp said. "...I believe that our business can have 10x the impact it has today - once we have additional leadership and training in place, and evolve our culture to be more inclusive and respectful."
Uber is currently valued at approximately $70 billion, making it the highest-valued private technology company in the U.S. With a nearly $7.5 billion valuation, rival ride-sharing firm Lyft trails behind Uber, but it's gaining share of Uber's control over the market.
Uber's U.S. market share slid to 77% at the end of May, down from 84% at the beginning of 2016, according to e-commerce research company PYMNTS. Lyft, meanwhile, has seen its bookings increase 135% year-over-year.