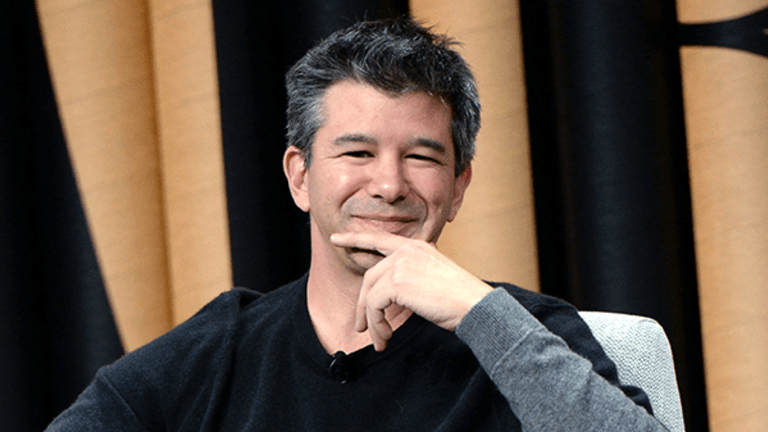 Uber Closes the Door on Kalnick's Potential Return as CEO
Kalanick left the company in July amid multiple sexual harassment claims against the company.
Former Uber CEO Travis Kalanick will not be coming back to lead the company, co-founder and board member Garrett Camp confirmed Monday, according to Recode. 
Camp addressed the concerns in an internal email. He said that he has received several questions about a potential return by the former executive, who left the company shortly after his mother died in a boating crash. 
"Our CEO search is the board's top priority. It's time for a new chapter and the right leader for our next phase of growth. Despite rumors I'm sure you've seen in the news, Travis is not returning as CEO. We are committed to hiring a new world class CEO to lead Uber," Camp said in Monday's email, according to Recode. 
More of What's Trending on TheStreet: