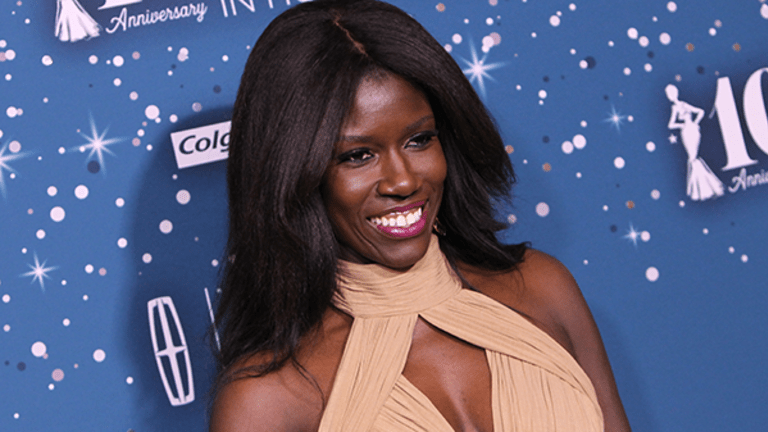 New Uber Brand Chief Explains How She's Fixing the Broken Ride-Hailing Startup
Bozoma Saint John, who joined Uber in June, has been tasked with repairing the startup's image.
Uber's chief brand officer, Bozoma Saint John, has inherited a full list of tasks in her new role, but what's likely at the top of the list is transforming Uber from a tainted, scandal-ridden startup to a ride-hailing service people can feel good about using. 
Saint John spoke at TechCrunch Disrupt in San Francisco on Wednesday and gave some candid details, ranging from how she was convinced to take the gig to her reaction when former CEO Travis Kalanick resigned in June -- just eight days after she'd joined the company.
"I said 'Oh sh*t,'" Saint John explained. "There were certain things I couldn't know beforehand, but it was important for me to figure out how can I manage this brand. When Travis resigned, I was like, OK, we pivot this way. And when Dara [Khosrowshahi] joined it was like, OK, now we pivot that way."
"This is part of the process, which is being able to nimbly move whatever happens."
Those kinds of "oh sh*t" moments happen about 60% of the time on her job at Uber, but Saint John said she hopes to bring that down to around 20%. In just the past few days, officials have launched a federal probe into Uber's dealings in Asia, and then the company came under fire over the weekend when one of its advertisements in India celebrating "wife appreciation day" suggested husbands order UberEATS so that their wives could "take a day off from the kitchen." Saint John herself responded to the issue in a tweet. Those issues, in addition to the litany of other controversies that have surfaced this year, is likely to keep Saint John busy.

With so much to do, Saint John said she's taking each responsibility one piece at a time. Part of this strategy involves adding more, clearer voices to the conversation about who Uber is and how the company is run. This doesn't mean the company is covering up all its faults, however. Consumers are "very, very, very aware" of what's happened at the company, which Saint John said is a good thing because it means they're holding companies accountable.
"I can't turn a blind eye to those matters when telling a company's story," Saint John noted. "And it will be [a part of the story] forever. It's not like all of a sudden it's all happy shiny stories. It requires balance."

That difficult task of balancing the narrative around Uber's brand is partly why she took the position in the first place. She clarified that she wasn't poached from Apple, and she wasn't looking to leave Apple, but that she was drawn to the opportunity of creating and shaping a whole new brand at Uber. Uber board member Arianna Huffington played a big part in her making the move by suggesting she meet with Kalanick, Saint John said.
The meeting with Kalanick was supposed to be quick, but turned from a one-hour meeting into eight hours.
"I realized, I'm really interested in this," Saint John explained. "This is a really interesting challenge. This isn't just about creating a brand but evolving it. It's more about that."
More of What's Trending on TheStreet: