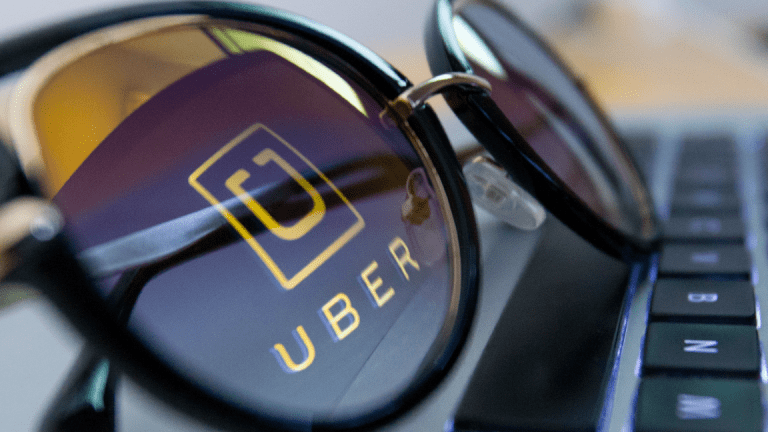 Uber to Kick Off IPO in April: Report
Rival ride-hailing service Lyft is expected to make its public debut by the end of March.
Uber will make its highly anticipated debut on the public markets in April, according to sources interviewed by Reuters. 
The company is one of the most valuable non-public entities in the world and it is expected to be valued above $100 billion when it files for its IPO.
Uber's debut is one of the most highly-anticipated initial public offerings of the year, and, if Reuters' report is correct, it will come soon after rival ride-hailing service Lyft is set to debut at the end of March. 
Uber's revenue for 2018 was $11.3 billion, up 43% year over year, according to the company's self-reported financials. Its adjusted losses decreased 15% year over year to $1.8 billion from $2.2 billion.
Lyft, meanwhile, is expected to garner a valuation between $20 billion and $25 billion when it files. The company officially files its IPO prospectus earlier this month and it plans to list on the Nasdaq under the ticker "LYFT."
Lyft reported revenue of $2.2 billion in 2018, which was double the $1.1 billion it made in 2017. However, the company's growth rate is slowing after the company reported revenue of $343 million in 2016. 
A Special Invitation:Do you want to learn more about planning for and living retirement from the nation's top experts, including Ed Slott and Robert Powell, the editor of TheStreet's Retirement Daily? Want to learn how to create tax-efficient income in retirement and how to manage and mitigate all the risks you'll face in retirement? Then sign up to attend TheStreet's Retirement Strategies Symposium on April 6 in New York City. For a limited time, you can attend this extraordinary symposium for $149 - a cost savings of $50 off the general admission price of $199.
You can see the full day's agenda, learn about the guest speakers and sign up HERE for this special event.