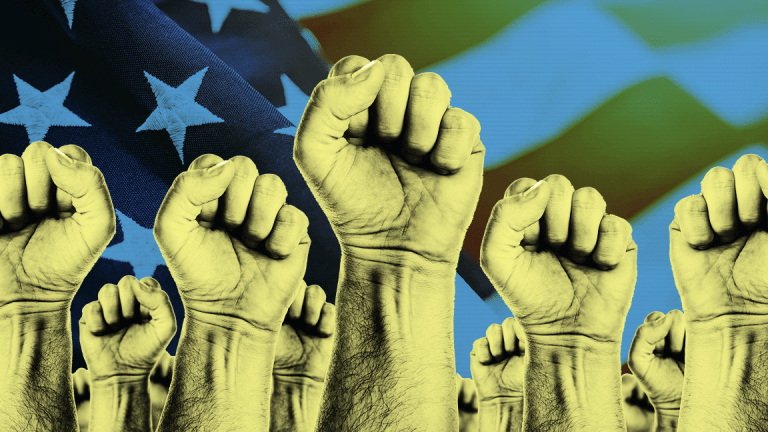 UAW Officially Files Complaint on Tesla Thanks to CEO Elon Musk
Tesla CEO Elon Musk doesn't seem to have a problem with unions. But the UAW doesn't feel the same way.
On the one hand, many like the fact that Tesla Inc.  (TSLA) - Get Tesla Inc Report CEO Elon Musk is a vocal leader on Twitter Inc.  (TWTR) - Get Twitter, Inc. Report .
Many CEOs of large companies have very little or no exposure online. Among those who do, almost all try to shy away from controversy. But not Musk.
There are positives to this type of public connection. Musk can communicate clearly and concisely with his almost 22 million followers on Twitter. Sometimes people ask about future technology. Other times they want to know when certain features will be available. Musk often provides updates -- prompted and unprompted -- to keep customers in the loop.
That's really cool and that type of transparency is welcomed by many. Imagine getting those kinds of updates, explanations and transparency from other companies people are passionate about.
But there's a darker side, too, when that type of communication works against those leaders.
Aside from attractive countless "trolls," Musk has found himself in a fight against the media and now against the United Automobile Workers union -- the UAW.
The group formally submitted a complaint with the National Labor Relations Board (NLRB). Essentially, the UAW is saying that Tesla is violating the National Labor Relations Act by making promises or threats (or both) to discourage its workers from forming a union. (The technical jargon can be read here). 
The latest complaint came after Musk tweeted, "Nothing stopping Tesla team at our car plant from voting union. Could do so tmrw if they wanted. But why pay union dues & give up stock options for nothing?"
If that's the case -- that Tesla workers could vote tomorrow on whether to unionize -- then the UAW's complaint doesn't seem to hold much water. 
In the tweet, Musk's comment on "give up stock options" was not implying that the company would take away those benefits in retaliation for forming a union, the company explained in a statement. Further, they said his comment is "simply a recognition of the fact that unlike Tesla, we're not aware of a single UAW-represented automaker that provides stock options or restricted stock units to their production employees, and UAW organizers have consistently dismissed the value of Tesla equity as part of our compensation package."
There have been other complaints from the UAW regarding Tesla, too. In August the group filed a complaint because of Tesla forcing its workers to sign a confidentiality agreement (which could also stop them from talking about working and safety conditions at its Fremont plant). Just a few months later, the UAW filed another complaint, alleging that Tesla fired 400 employees who were in favor of unionizing.
At this point, it's unclear what the complaints with the NLRB could result in. For the UAW's part, though, they will not hold a vote on Tesla unionizing with its organization until at least later this year when a new president takes over.
What does it matter to Tesla stock? What a union would do to the company isn't really clear at this point. Musk alluded to the unions being at least partially responsible for the bankruptcies of Chrysler and General Motors Co.  (GM) - Get General Motors Company (GM) Report during the Great Recession. And while the implications aren't 100% clear at this point, they likely won't benefit Tesla. Of course, it's always possible that the workers would vote against joining a union anyway.  
This article is commentary by an independent contributor. At the time of publication, the author had no positions in the stocks mentioned.