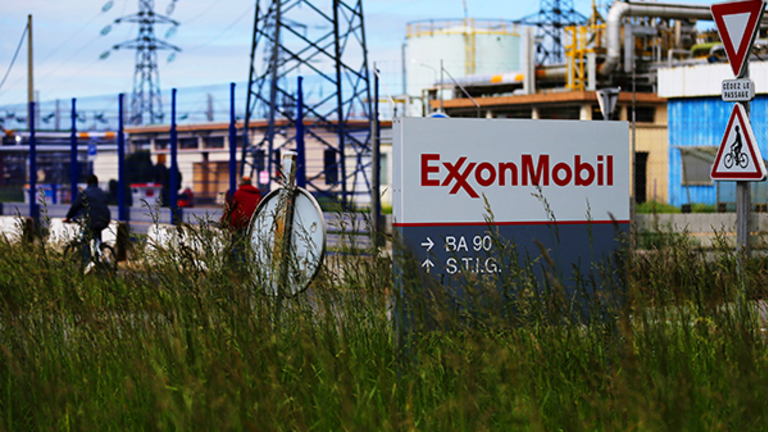 Exxon Fined for Violating Russia Sanctions While Tillerson Was CEO
The $2 million fine is a drop in the bucket, but continues a recent wave of PR blunders and raises questions over the Secretary of State's role in the violations.
Exxon Mobil Corp. (XOM) - Get Exxon Mobil Corporation Report was fined Thursday, July 20, for violating Ukraine-related sanctions while Secretary of State Rex Tillerson was still at the helm of the world's largest publicly traded fossil fuels producer.
Between May 14, 2014, and May 23, 2014, Exxon violated certain Ukraine-related sanctions "when the presidents of its U.S. subsidiaries dealt in services of an individual whose property and interests in property were blocked, namely, by signing eight legal documents related to oil and gas projects in Russia" with Igor Sechin, the president of state-owned oil giant Rosneft OAO, and "an individual identified on OFAC's List of Specially Designated Nationals and Blocked Persons," the Office of Foreign Assets Control of the U.S. Department of the Treasury said in its Thursday statement.
The $2 million fine is a drop in the bucket for Exxon, which boasts a market capitalization of about $350 billion and had more than $4 billion worth of cash and cash equivalents on the balance sheet as of March 31.
Still, the fine adds to a recent wave of public relations blunders for the oil and gas behemoth, which was fined $165,000 last week by U.S. regulators over an explosion that injured four workers at an aging Baton Rouge, La., refinery in 2016, and could spark an inquiry into Tillerson's role in the violation prior to retiring from his role as Exxon's CEO on Dec. 31.
More of What's Trending on TheStreet:
Game of Thrones Has Become Huge -- Here's How You Can Quickly Tell