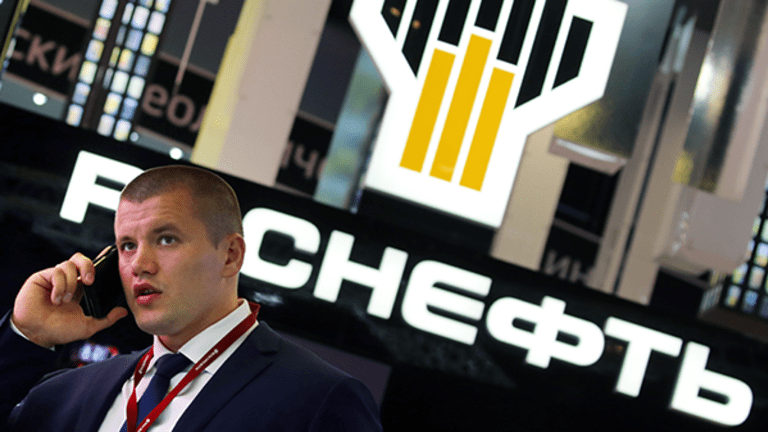 U.S. to Block Russia Crude Refinery Deal With Venezuela
Venezuela offered part of its Citgo stake as collateral for Russian loans.
President Trump's administration plans to block a move by Russian state-owned oil giant Rosneft to gain control of Venezuela's Citgo oil refineries, the Wall Street Journal reported.
Petróleos de Venezuela SA offered Russia's PAO Rosneft (RNFTF) half of its Citgo Petroleum Corp. shares as collateral for loans it made in 2016 totaling $1.5 billion. The Venezuelan unit borrowed from Rosneft to alleviate its cash shortage and help the Venezuelan government stay afloat.
U.S. lawmakers are concerned that Russia could gain a controlling interest in Citgo, which represents about 5% of U.S. crude oil refining capacity. Rosneft has attempted to secure new collateral for the loans it made to Venezuela, recognizing the Citgo deal might not happen.
More of What's Trending on TheStreet: