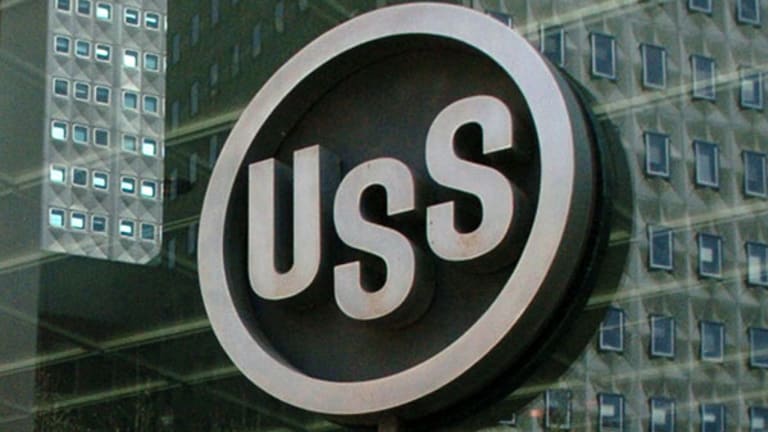 Shares of U.S. Steel (X) - Get United States Steel Corporation Report  lost more than a quarter of their value Wednesday, the company's biggest drop since it went public in 1996 after the company reported weaker-than-expected first-quarter financial results  it's earnings outlook for the full year 2017, late Tuesday.  
US Steel shares fell almost 27%. They closed down $8.33, at $22.78.
For the quarter, the Pittsburgh-based steel producer reported a loss of 83 cents a share on revenue of $2.73 billion.
Analysts polled by FactSet expected earnings of 32 cents a share on revenue of $2.95 billion.
Investors are concerned about a mixed message sent by the company.
CEO Mario Longhi "Market conditions have continued to improve, and we will realize greater benefits as these improved conditions are recognized more fully in our future results."
But not in the immediate future, as he made clear later in a statement saying, "If market conditions, which include spot prices, raw material costs, customer demand, import volumes, supply chain inventories, rig counts and energy prices, remain at their current levels, we expect,  2017 net earnings of approximately $260 million, or $1.50 per share, and adjusted EBITDA of approximately $1.1 billion." 
That's less than half of Wall Street analysts' $3.05 full year EPS estimate.
Analysts at Axiom who follow US Steel told clients on Wednesday that, "with the environment for X, and US steel mills in general, in the best shape it's been in some time - evidenced by the huge premium US HRC prices are transacting at currently compared to international prices  - not to mention a number of trade cases that have gone in favor of the US steel industry, and an Obama/Trump administration that were/are very protectionist in favor of the US steel mills, we see X's slashing of its 2017 guidance as troubling (if you're bullish)."
Commerce Secretary Wilbur Ross said last week on CNBC that Donald Trump's plans for defense spending will require increased American steel production, while he called other steel-producing countries more "protectionist" than the U.S.
According to Axiom between 2013 and 2016, X's depreciation and amortization costs have exceeded its capital spending. "Stated differently, X is not investing the capital required to keep its facilities efficient. Thus, as was seen this quarter, and what will likely be a constant trend at X (and among the CORE reasons we see the company as a great short), maintenance charges will continue to plague its facilities, rendering its earnings likely materially below that of its peers," Axiom concluded. 
(What will move markets this quarter and how should investors position themselves ahead of time? Jim Cramer sat down with four of TheStreet's top columnists recently to get their views. Click hereto listen to his latest Trading Strategies roundtable with them and read their advice for stocks, bonds, forex and gold.)