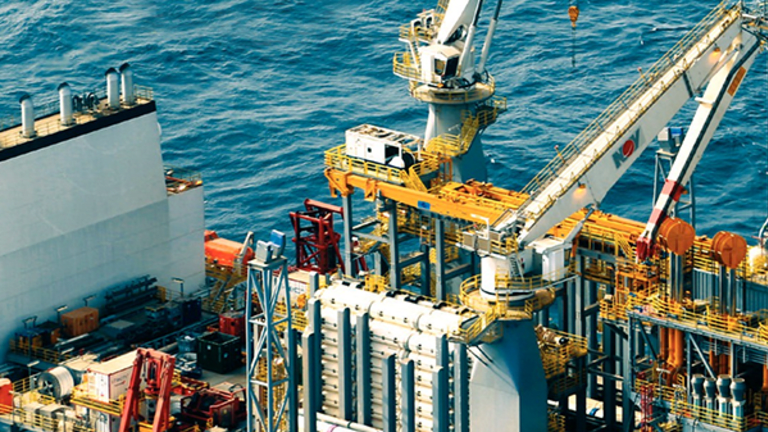 Daniel Yergin: U.S. Shale Profitability Undercuts OPEC-Russia Alliance
West Texas crude prices at one point fell from a high of $106 per barrel to $27 per barrel.
The increase of shale production in the United States has effectively undercut the OPEC-Russian duopoly that dominated the energy market for decades, energy analyst and Pulitzer Prize winner Daniel Yergin told CNBC this morning. 
"Next year we actually think U.S. oil production won't increase as much because they've increased so much this year. I think that's the kind of viewpoint OPEC took that they've got to run this thing into next year," Yergin said. 
Industry benchmark Brent crude was up a dime to $51.56 per barrel while West Texas crude was up 15 cents to $49.05 per barrel Friday morning. 
Everyone wants to sell oil stocks, but Jim Cramer believes there is a buying opportunity for the right energy securities. Read his analysis here.