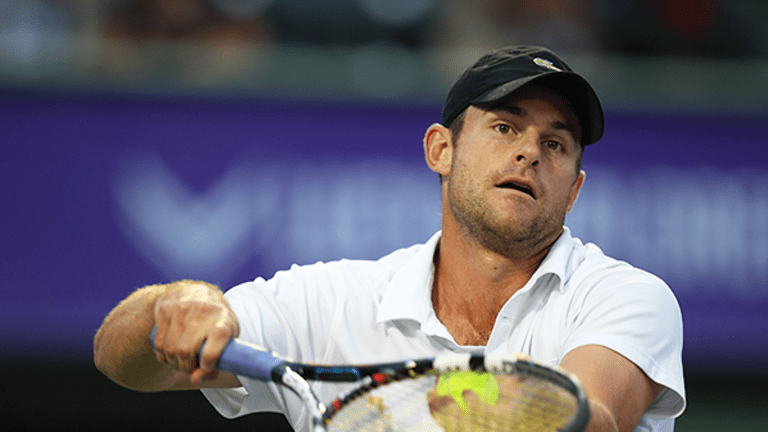 U.S. Open Champ Andy Roddick Reveals Fun Story About Billionaire Warren Buffett
Roddick got to talk with the greatest investor of all-time.
Berkshire Hathaway (BRK.B) - Get Berkshire Hathaway Inc. Class B (BARK.B) Report billionaire Warren Buffett is no stranger to mixing it up with celebs (NBA great Lebron James comes to him for investing advice, for example).
After over a decade as a pro tennis player, 2003 U.S. Open winner and hall of famer Any Roddick retired in 2012 at the age of 30. Since then, he has welcomed his first child, son Hank, become a sports commentator and invested in tech startups, especially in his home of Austin, TX.
Roddick talked with TheStreet in May about childhood friend Serena Williams, his apology phone call to legendary investor Warren Buffett and the best investing advice he ever got. Seeing as today is Buffett's birthday, we though Roddick's comments on the Oracle of Omaha were worth digging up. 
Here's what Roddick revealed:
I have spoken on the phone with Mr. Buffett before. I haven't maybe had those in-depth conversations he may have had with LeBron [James], but I am a bit of a fanboy of Mr. Buffett. I have read everything he has ever written, and every book about him. I even have a great personal story.
I was supposed to do a tennis event in Omaha and I blew my back out and couldn't do it. I literally couldn't even fly. Mr Buffett was going to attend the event. So, the event asked me if I could call Mr. Buffett and apologize for not being able to make it. I said absolutely, not a problem.
His lovely secretary answered the phone and I introduced myself. She goes "Hi Andy, how's your back", she kind of knew everything already which was funny. She told me to hang on as she went to see if Warren was available. I was expecting hold music or something more formal. I heard her knocking on the wall and shouting "Warren, Andy Roddick is on the phone." She then said he would be with me shortly.
I thought it was hilarious, so perfect. Loved how that went down.
More of What's Trending on TheStreet: