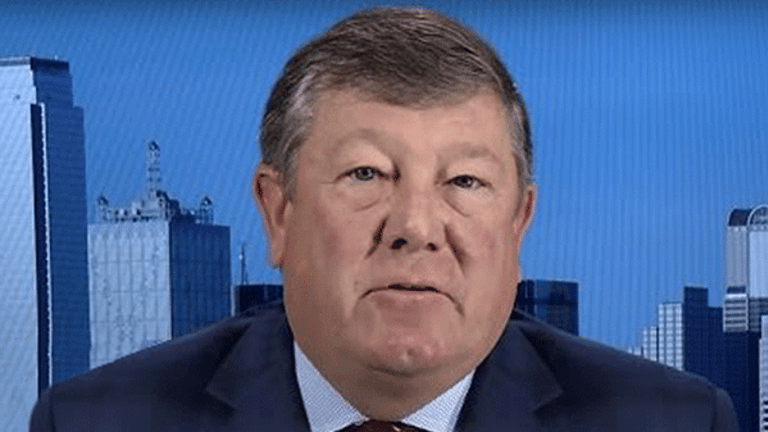 U.S. Concrete CEO on Trump's Inauguration and Campaign Promises
U.S. Concrete CEO William Sandbrook believes President Trump will tackle the problem of underfunded infrastructure in America.
As President Donald Trump gave his inaugural speech in Washington D.C. on Friday, an overcast day with sprinkles of rain, U.S. Concrete (USCR) - Get Free Report CEO William "Bill" Sandbrook attended the address and agreed with the newly sworn-in president: America's infrastructure has fallen into disrepair and decay.
In fact, later that same day, the Delaware River Bridge that connects the Pennsylvania and New Jersey turnpikes was forced to be shut down due to a crack in the framework. It will be a couple of weeks before the extent of the damage on the 61-year-old bridge is understood, and there is no time frame for a permanent fix, according to local media reports. This leaves the more than 40,000 drivers who use that bridge daily in need of an alternate route, and they should expect delays. The Delaware River Bridge is just one of the 58,495 bridges across the U.S. that are structurally deficient, according to the American Road & Transportation Builders Association.
The decaying and deficient infrastructure that the president promises to rebuild presents numerous opportunities for years to come. The  Texas-based company, which produces concrete used for roads and bridges as well as commercial and residential construction, is primed to be a big beneficiary of the President Trump's infrastructure agenda. Since the billionaire businessman was elected president in November, USCR stock has gained 15.5%
"[President Trump's] speech reiterated his campaign platform -- limited regulation, reduced taxes and additional investment in infrastructure," Sandbrook told TheStreet on Monday. "I'm going to take him at face value that he is going to tackle the problem of underfunded infrastructure."
REBUILDING THE ROADS
"Everyone is waiting to hear more details about the funding at his point," Sandbrook said. "It will need to come from multiple sources."
President Trump boasted of a $1 trillion infrastructure stimulus plan during his campaign, but it looks like Sandbrook and other infrastructure-related companies will have to wait a little bit longer. House Speaker Paul Ryan said on Tuesday that the plan would be determined in the spring budget, and the size has yet to be determined.
"The goal is to leverage as much as possible," Ryan said during the weekly House GOP press briefing Tuesday, "And our goal is to leverage not just roads and bridges, but pipelines and FAA reauthorizations and so many other things."
THE WALL
Aside from repairing America's infrastructure, the other massive infrastructure project, with no concrete timetable in place, is the "big" and "beautiful" border wall.
Sandbrook, who told TheStreet in November that U.S. Concrete is well positioned to bid on any opportunities if the plan for a wall moves forward, says he has not heard any updates on the wall. 
"I haven't heard anything at this point, I think it's still conceptual," Sandbrook said. He notes that the process to prepare the contracts, put them out for bidding, review the submissions and declare a winner for the project takes a "long time," adding that it was not feasible for the construction of the wall to begin on day one of the Trump administration -- despite the president's many promises to do so during the campaign.
White House press secretary Sean Spicer said on Monday that President Trump is doing "everything he can to direct agencies and Congress to commence with that work as soon as possible." 
BEYOND THE WALL
President Trump's economic policy changes that he is working to implement, such as a lower corporate tax rate and reduced regulations, could be more beneficial for U.S. Concrete than his infrastructure plan.
"On the surface, you'd think infrastructure," Sandbrook said. "But actually only about 16% of our project goes toward infrastructure projects, while 84% of the project goes into other types of buildings like residential, hospitals, schools and industrials."
The CEO says the President's collective policies could push gross domestic product up a point or two, and would probably stimulate construction.
"A healthy economy is what really drives the use of ready-mix concrete," the CEO said, as people tend to build additional housing and employment drives office development.
U.S. Concrete shares were rising by more than 3.5% during the midday trading on Tuesday.
Employees of TheStreet are restricted from trading individual securities.