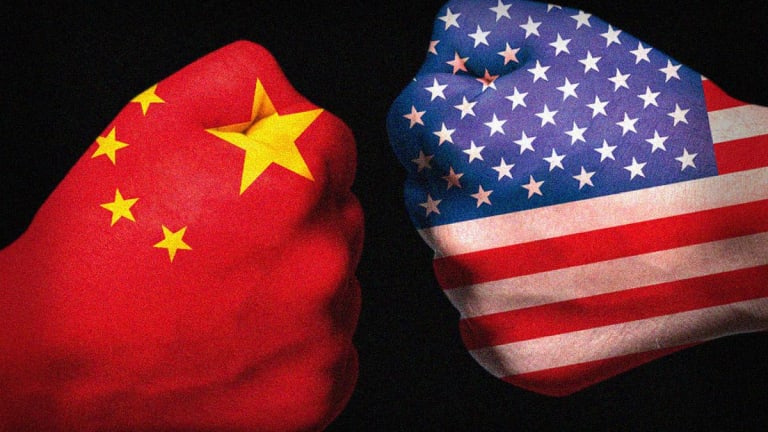 U.S./China Talks Have Reportedly Stalled, Tanking the Dow
The report comes on the same day the United States, Canada and Mexico came to an agreement to lift tariffs.
Trade talks between the United States and China have stalled, unnamed sources told CNBC Friday, tanking markets in the process just ahead of the close of trading. 
The talks'  breakdown is a result of the two sides not being able to agree on what to negotiate, leading to uncertainty about when the next round of negotiations will take place, the sources told CNBC.
China had previously invited a U.S. delegation to visit Beijing, an invitation that Treasury Secretary Steve Mnuchin appeared to be ready to accept, but the two sides have since grown farther apart. 
President Donald Trump placed the blame for the breakdown of negotiations on China Friday, telling the National Association of Realtors, "We actually had a deal and they broke it, OK?"
Last week, Washington increased tariffs on $200 billion in Chinese goods. China retaliated by raising tariffs on $60 billion in American imports. 
The Dow dipped 0.8%, or 80 points, following the report after spending most of the afternoon in the green, while the Nasdaq dropped 0.9% and the S&P 500 declined 0.5%. 
Earlier on Friday, markets got a boost on multiple reports that the United States, Canada and Mexico reached an agreement to remove duties on steel and aluminum. The development is seen as key to moving a NAFTA renegotiation forward.