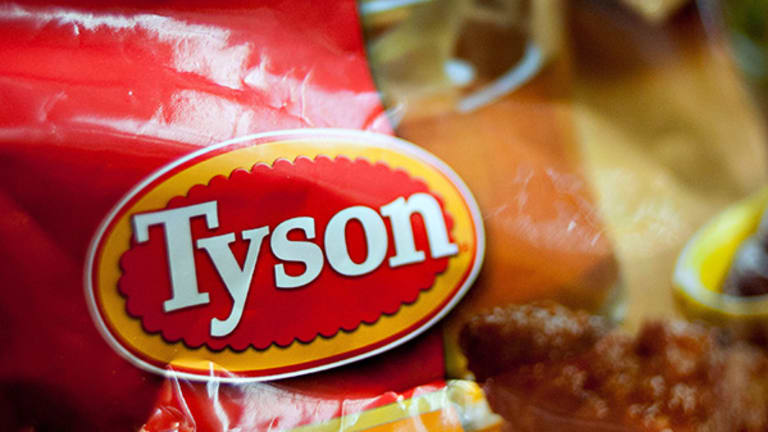 Tyson Foods Cleared by SEC in Pricing Investigation
The SEC recommended no further enforcement action against Tyson Foods after completing an investigation into allegations of anti-competitive practices.
Tyson Foods (TSN) announced on Friday that it had received a letter from the SEC saying the regulator had completed its investigation into allegations that Tyson, along with others, colluded to drive poultry prices higher.
"The SEC staff has concluded its investigation and that, based on the information it has as of that date, it does not intend to recommend an enforcement action by the SEC against Tyson," the company said in a statement.
Tyson said that it received the letter from the SEC on Tuesday.
Shares of Tyson Foods traded down 0.33% to $63.65 midday Friday.
More of What's Trending on TheStreet:
The 30 Nastiest Storms in Recent U.S. History Have Caused Mind-Blowing Damage