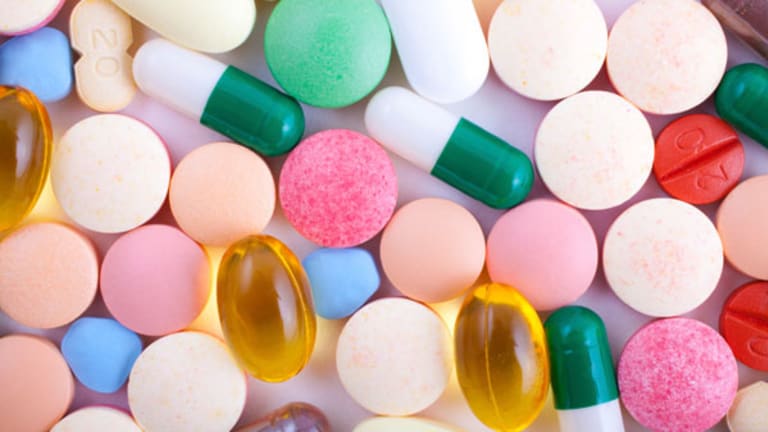 Two Drugs, Designed To Help Patients, Actually Hurt Them
A heart drug from Anthera and a skin cancer vaccine from Vical caused patients harm, according to results from clinical trials presented Monday.
A heart drug from Anthera and a skin cancer vaccine from Vical caused patients harm, according to results from clinical trials presented Monday.
Biotech investors are accustomed to reading about negative clinical trials in which an experimental drug shows no benefit for patients. On Monday night, however, we learned about two different drugs from Vical (VICL) and Anthera Pharmaceuticals (ANTH)  which actually harmed patients. 
Clinical trials are supposed to be overseen by independent monitors responsible for ensuring the safety of enrolled patients. If a drug is found to be causing patients harm, these monitors can halt the clinical trial. 
The Anthera phase III clinical trial, which involved a heart drug known as varespladib, was stopped early in March 2012, although the reason given by the company at that time was "lack of efficacy."
On Monday night -- 20 months after the study was halted -- the varespladib data were presented at the American Heart Association Scientific Sessions 2013. "Lack of efficacy" is apparently a generous way of saying that patients with acute coronary syndrome were more likely to suffer heart attacks, strokes -- or even die -- following treatment with varespladib compared to a placebo. 
"Despite prior experimental and observational data suggesting that varespladib would have beneficial cardiovascular effects, this trial proves the contrary, that it is actually detrimental to cardiovascular morbidity and mortality," said Dr. Stephen Nicholls, a cardiologist and investigator in the study. 
Why did it take 20 months for results of the varespladib study to be known? Because Anthera refused to grant researchers access to the negative varespladib trial data, said Nicholls.
"This trial was appropriately conducted and a logical extension of the phase 2 program, and the sponsor [Anthera] did the right thing and accepted immediately the recommendation by the DSMB to terminate the study," Nicholls said, quoted in a story published by HeartWire. 
"However, despite multiple requests and what was a contractual obligation, the sponsor [Anthera] did not provide the academic steering committee with the database for this study. In fact, more than a year after the cessation of this study, it was only at that point that we received the database, when the sponsor's license of the compound expired and the license actually returned to the original developer of the compound. We were very grateful that the second company saw it appropriate that these data be put in the public domain."
Anthera has not responded to a request for comment on the charges of misconduct alleged by Nicholls. 
Vical's skin cancer "vaccine" allovectin-7 also ended up putting patients in harm's way, according to detailed results from a phase III study presented at a medical meeting on Monday night. Vical announced the failure of the allovectin study in August. 
Allovectin caused tumors to shrink in 4.6% of patients compared to 12.3% of patients treated with chemotherapy used as a control. The difference was actually statistically significant against allovectin. 
Why safety monitors allowed the allovectin study to continue even though patients were clearly being harmed was not explained. 
In a secondary analysis, the median overall survival of patients treated with allovectin was 18.6 months compared to 24.1 months for patients treated with chemotherapy. 
The results of the allovectin melanoma study were delayed for years, which Vical and its supporters believed was due to the vaccine helping patients live longer. 
On Monday, we learned skin cancer patients were actually better off without allovectin. Enrolling in Vical's clinical trial and getting randomized to receiving allovectin was bad for skin cancer patients.
-- Reported by Adam Feuerstein in Boston.
Follow Adam Feuerstein on Twitter.
Adam Feuerstein writes regularly for TheStreet. In keeping with company editorial policy, he doesn't own or short individual stocks, although he owns stock in TheStreet. He also doesn't invest in hedge funds or other private investment partnerships. Feuerstein appreciates your feedback;
to send him an email.