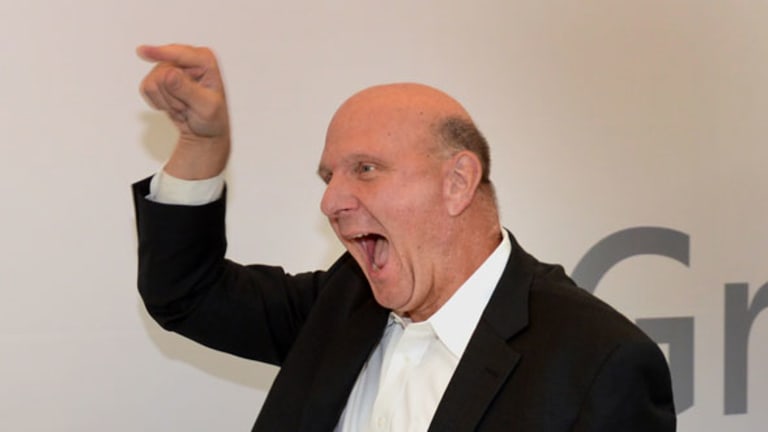 Twitter Is An 'Amazing Asset', Says Former Microsoft CEO Steve Ballmer
Not a bad endorsement.
Beat up Twitter (TWTR) has been shown some love of late.
On the first day of this year's Recode Code Conference, former Microsoft (MSFT) CEO Steve Ballmer was quoted as saying at the event Twitter is "an amazing asset... we'll see which way it goes... still have a lot of money on the opportunity."
Ballmer isn't the only one with an upbeat view on Twitter. 
Takeover talks surrounding Twitter died down in late 2016 after Disney (DIS) , Salesforce.com (CRM) and other potential suitors lost interest in the struggling social media company, but BTIG analyst Richard Greenfield recently said that the improvements to Twitter's timeline make it an "inevitable" takeover target again.
For more than a year, Twitter has been tweaking its timeline to prioritize the most relevant tweets for its users, according to a blog post from Twitter's engineers released earlier in May. Previously, when a user logged onto the platform they simply saw all the tweets they had missed in reverse-chronological order. Now Twitter uses an algorithm to determine which tweets would be the most interesting and engaging to each specific user.
Greenfield said this new algorithm is leading to increased usage and engagement on Twitter and gives BTIG increased confidence in the company's future.
Read More Trending Articles:
Apple Is Now a Prodigious Chipmaker, Giving It Some Major Competitive Advantages